2020-October-30 16:57
Society_Culture
2020-September-29  12:02
Iran Holding 6th Congress on Shams Tabrizi, Maulana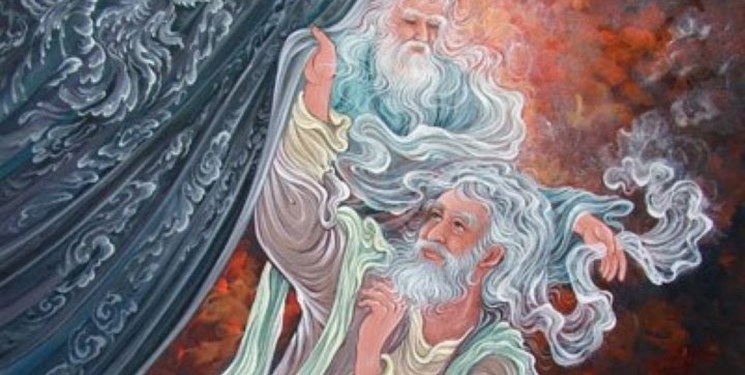 TEHRAN (FNA)- 17 Iranian and foreign scholars will deliver lectures during the Sixth Congress on Shams and Maulana via video conference, Governor of Khoy County in the Northwestern province of West Azarbaijan Hossein Abbasi said on Monday.
The scholars are noted researchers of two world-known Iranian mystics and poets, Shams Tabrizi and Maulana Jalaluddin Rumi, from France, Turkey, Bangladesh and Iran, Abbasi said.
"Leili Anvar from Sorbonne University, Mohammad Abuhashem from Bangladesh University of Chittagong and Tirqai Shafaq from Istanbul Medeniyet University are among the lecturers of the congress," he added.
The official noted that the virtual addresses will be presented by the UNESCO-affiliated Unitech site, on September 29, 30 and October 1.
56 articles from the Iranian and foreign scientific centers had been submitted to the secretariat of the congress, he said.
Last year, French Orientalist and Iranologist Charles-Henri de Fouchécour was paid tribute with an honorary membership of Iran's Academy of Persian Language and Literature.
In a ceremony jointly hosted by Iran's mission to the United Nations Educational and Scientific Organization (UNESCO) and the country's cultural attaché office in Paris, the honorary membership of the Iranian academy was awarded to Charles-Henri de Fouchécour.
The ceremony was attended by a number of renowned experts of Persian language, professors, orientalists as well as ambassadors and officials of Persian speaking countries in UNESCO.
The acclaimed French writer, translator, and the former professor at Sorbonne University in Paris has also been teaching Persian language at the Institut National des Langues et Civilisations Orientales (Inalco). He founded Abstracta Iranica in 1978, and translated verses of the Iranian poet, Hafez and Shams Tabrizi Articles attributed to Shams Tabrizi, two prominent Persian classic books.