2020-October-20 10:08
Politics
2020-September-30  18:55
Iran Hopes IAEA Inspections End US Excuse-Seeking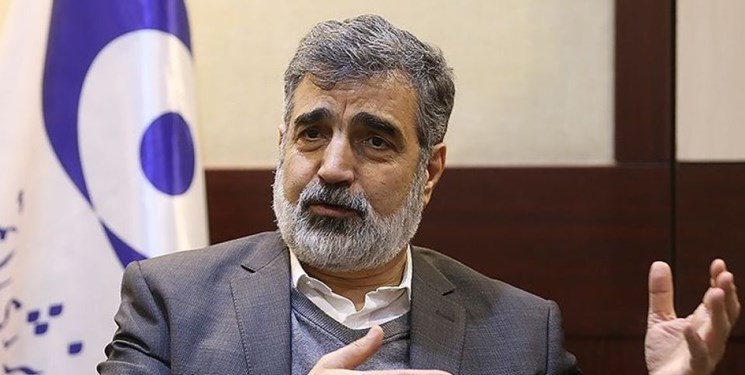 TEHRAN (FNA)- Spokesman of the Atomic Energy Organization of Iran (AEOI) Behrouz Kamalvandi underlined his country's agreement with the UN nuclear watchdog for inspection of two sites specified by the IAEA, and expressed the hope that Tehran's good-will measure would convince the US to stop seeking excuses.
"We had differences in our views with the (International Atomic Energy) Agency on certain issues and finally these differences moved towards a deadlock due to the existing political pressures; a country like the US could misuse continuation of these conditions," Kamalvandi said on Wednesday.
He added that Iran declared to the IAEA that it gives access to the two sites once and for all.
"We hope that these inspections take the excuse from the countries like the US which is after politicizing Iran's case," Kamalvandi said.
At the end of a two-day trip to Tehran by IAEA Director General Rafael Mariano Grossi, Iran and the UN nuclear agency issued a joint statement on August 26 on their agreements and the results of high-level talks between the two sides.
"After intensive bilateral consultations, Iran and the IAEA reached an agreement on the resolution of the safeguards implementation issues specified by the IAEA, in good faith. In this regard, Iran is voluntarily providing the IAEA with access to the two locations specified by the IAEA and facilitating the IAEA verification activities to resolve these issues," read part of the statement.
Speaking during his introductory statement to the IAEA's 35-member Board of Governors earlier this month, Grossi said the agency's inspectors will visit the second of two sites in Iran later in September.
"Our inspectors took environmental samples which will be analyzed. A complementary access at the second specified location will take place later this month," he added.
Last night the IAEA said it had carried out a visit to the second site as well.