2020-November-24 09:58
Politics
2020-October-2  18:06
Iran, Russia Vow to Expand Media Cooperation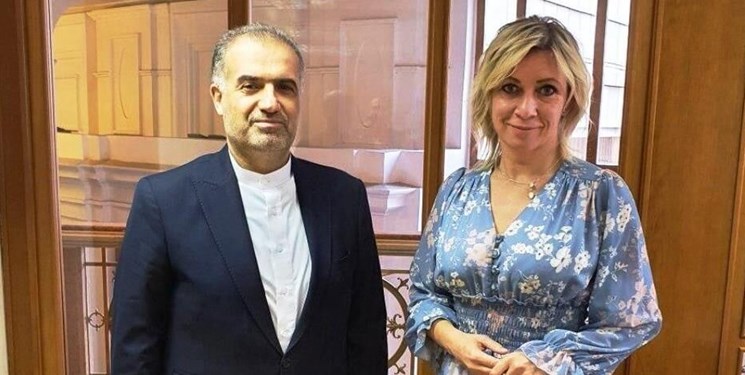 TEHRAN (FNA)- Iranian Ambassador to Moscow Kazzem Jalali and Russian Foreign Ministry Spokeswoman Maria Zakharova in a meeting underlined the need to broaden mutual cooperation, specially in the field of media and the press.
During the meeting in Moscow on Friday, the two sides stressed the need for closer and more constant cooperation between Iranian and Russian media.
Zakharova also welcomed the third meeting of Iran-Russia Media Cooperation Committee.
Kazemi and Zakharova also discussed issues such as regional developments, Nagorno-Karabakh dispute between Azerbaijan an Armenia, the US presidential elections, and mutual cooperation in the field of culture and media.
The second meeting of the Iran-Russia Media Cooperation Committee was held on December 9, 2019 in Moscow in the presence of the Iranian ambassador to the Russian Federation, deputy ministers of Culture and Islamic Guidance along with a number of media representatives in both countries.
The two sides discussed the achievements of the agreements reached at the first meeting of the Media Cooperation Committee.