2020-November-24 10:21
Politics
2020-October-3  12:23
Official: Iran Taking Serious Measures to Defend Borders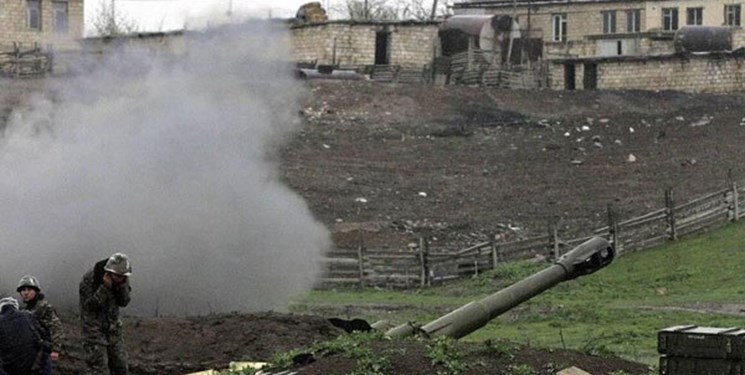 TEHRAN (FNA)- Iranian Parliament Speaker's Special Aide for International Affairs Hossein Amir-Abdollahian underlined that full security of Iran's borders is one of the most important priorities of the Islamic Republic, and called for an immediate end to the war in the Nagorno-Karabakh region.
"Respect for territorial integrity, immediate cessation of hostilities and political negotiation are the key tactics," Amir-Abdollahian said while referring to the ongoing clashed between Azerbaijan and Armenia over the Nagorno-Karabakh region.
"Maintaining complete security of Iran's borders is our important priority and we won't hesitate to defend them," Amir-Abdollahian stressed.
The Iranian Parliament speaker's special aide for international affairs called for an immediate end to the war.
"The continuation of the war and the presence of Takfiri terrorists in the Nagorno-Karabakh region is a threat to peace and security," he added.
Renewed clashes between Azerbaijan and Armenia erupted on September 27, with intense battles raging in the disputed region of Nagorno-Karabakh.
Conflict in the Nagorno-Karabakh region began following the breakdown of the Soviet Union in the late 1980s and lasted till approximately 1994, with both Armenia and Azerbaijan claiming this strategic territory. At that time, the enclave of Nagorno-Karabakh had held a referendum boycotted by Azerbaijan where the people chose independence over joining either of the two countries.
The area experienced flare-ups of violence in the summer of 2014, in April 2016 and this past July. Azerbaijan and Armenia have imposed martial law and launched mobilization efforts. Both parties to the conflict have reported casualties, among them civilians.