2020-October-30 17:49
Politics
2020-October-4  14:11
Iranian Speaker's Aide Blasts Saudis' Corrupt Efforts to Suspend Persepolis Player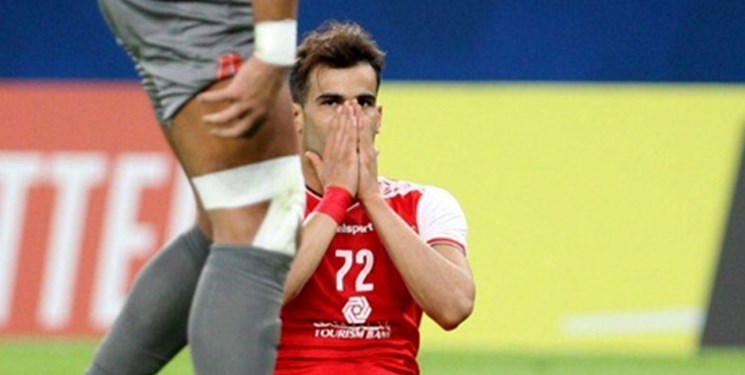 TEHRAN (FNA)- Iranian Parliament Speaker's Special Aide for International Affairs Hossein Amir-Abdollahian described suspension of Persepolis striker Isa Al-e Kasir by the AFC as a political and unprofessional move, and rapped the Saudi officials for bribery and unethical moves.
"Suspension of Al-e Kasir, the forward of Iran's Persepolis team, by the AFC for baseless racism charges, is a political and unprofessional behavior," Amir-Abdollahian wrote on his twitter page.

Iranian Parliament Speaker's Special Aide for International Affairs Hossein Amir-Abdollahian
"Of course, the Saudi officials are infamous in the world for bribery on political and sports scenes and immorality. The future will uncap everything. We are proud of Iranian athletes," he added.
Ahead of a sensitive Asian Football Confederation (AFC) Champions League between Iran's Persepolis FC and Saudi Arabia's Al Nasr Riyadh in Qatar on Saturday, the AFC banned Al-e Kasir for an alleged racist gesture after scoring against Uzbekistan's Pakhtakor on September 30.
The semi-final between the two teams in Doha, Qatar, ended in victory for Persepolis in a penalty shoot-out after the game finished 1-1 following extra time. But before kick-off much talk centered on the banning of Persepolis forward Isa Al-e Kasir.
Al-e Kasir became emotional in a phone interview with an Iranian TV channel, saying that announcing the ban only an hour before the game against Al Nasr Riyadh made it impossible to respond. AFC said that it had banned Al-e Kasir with immediate effect from any soccer-related activity for six months for violating the AFC Disciplinary and Ethics Code. Al-e Kasir was also fined $10,000.
After scoring against Pakhtakor, Al-e Kasir was seen pulling the corners of his eyes to make them narrow, which was interpreted as imitating the eyes of the Pakhtakor players. Al-e Kasir, Persepolis and his fans have said he made the gesture as a celebration for his favorite nephew, as he had done many times after scoring a goal.
Fans shared a photo of Al-e Kasir, his brother, and his nephew who has tiny eyes, and pointed that both fans and fellow players had previously shared images of Al-e Kasir making the same gesture in other games after scoring.