2020-November-24 09:56
Politics
2020-October-4  15:57
Iranian, Syrian Labor Ministers Highlight Further Cooperation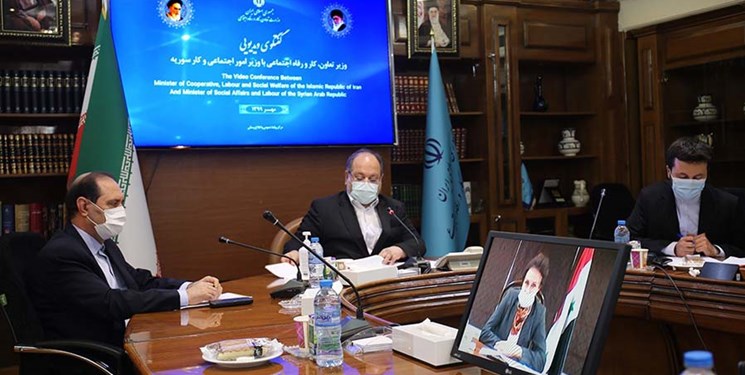 TEHRAN (FNA)- Iranian Minister of Labor Mohammad Shariatmadari and his Syrian counterpart Salwa Abdullah discussed ways to develop mutual cooperation in various fields.
Shariatmadari and Abdullah, through videoconference, underlined practical steps to promote Tehran-Damascus cooperation.
The Iranian minister called for a timetable to implement a Joint Action Plan that was inked last year by the two friendly countries.
He said that the technology and engineering services, pharmaceuticals, metals, petrochemical industries, oil and gas, civil engineering, and construction are among the common areas of cooperation between Iran and Syria.
"There are many capacities for joint cooperation in the field of welfare," Shariatmadari highlighted.
Salwa Abdullah, for her part, urged benefiting from Iran's experience in welfare, micro-funds, and rural development funds.
"Iran is very strong in the field of industry and petrochemicals," she said, hoping that the two counties would exchange their experiences through expert delegations.
In relevant remarks on Saturday, Iranian ambassador Kazzem Jalali and his Syrian counterpart Riyad Haddad discussed developments in Syria, Western sanctions against the country and the grounds for further bilateral cooperation between Tehran and Damascus.