2020-October-23 09:47
Politics
2020-October-5  14:59
Spokesman Calls on Riyadh to Open Up N. Activities to International Inspection Instead of Commenting on Iran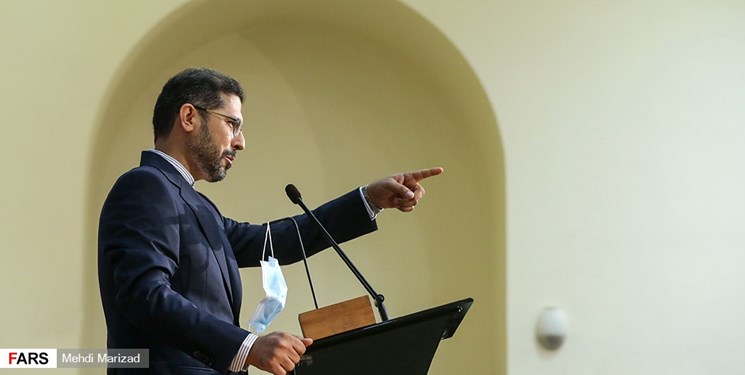 TEHRAN (FNA)- Iran said Saudi Arabia's request for global stance against Tehran's nuclear activities is ridiculous, advising Riyadh to show good-will by allowing international observers to inspect its surreptitious nuclear activities.
"Saudi Arabia is in no position to make comments about Iran's nuclear program," Foreign Ministry Spokesman Saeed Khatibzadeh said, adding that if Riyadh is right it had better permit international inspectors to investigate its clandestine nuclear sites.  
Khatibzadeh said Saudi Arabia, from day one, was openly among few opponents of resolving Iran's nuclear standoff.
He called on Riyadh to open its covert nuclear activities to international inspections under the Non-Proliferation Treaty (NPT).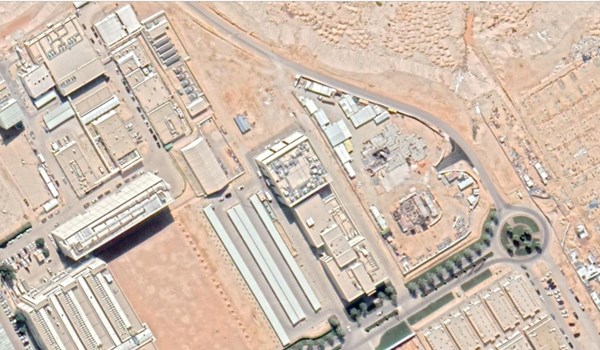 Last week, Saudi Arabia called on the global community to deal "seriously" with Iran's alleged "violations" of its nuclear commitments. Iran partly resumed its nuclear activities restricted under a 2015 multilateral nuclear deal a year after the US illegally and unilaterally pulled out of it and reinstated tough sanctions.
In mid-September, Iranian Deputy Foreign Minister Mohsen Baharvand in a meeting with International Atomic Energy Agency Director-General Rafael Mariano Grossi conveyed his country's concern about development of Saudi Arabia's nuclear program without the supervision of the IAEA inspectors.
"Using peaceful nuclear energy is the right of all IAEA members, but the activities of Saudi Arabia which are highly non-transparent as it does not accept the Agency's inspectors is a source of concern and the Agency should be able to make verification activities in these countries," Baharvand said in the meeting in Vienna on Tuesday September 15.
He also underlined cooperation between the two sides under a constructive atmosphere without being influenced by the third parties as beneficial to both Iran and the IAEA, and appreciated the Agency's assistance to Tehran in the fight against coronavirus.
Bahravand said that technical cooperation is an important and inseparable part of the IAEA mission.
Grossi, for his part, described cooperation between Iran and the IAEA as well as the level of the Agency's verification activities in Iran as positive, saying that Tehran is an important partner for the UN nuclear watchdog.
Iran had also last month called for global sensitivity in the face of Saudi Arabia's covert nuclear project, insisting that the country should accept the IAEA inspections, specially considering Riyadh's moves that have endangered regional stability in the last several years.
Iranian Ambassador and Permanent Representative to Vienna-Based International Organization Kazzem Qaribabadi urged IAEA to conduct a transparent probe into Saudi Arabia's very hidden nuclear program and present a report to the members as the country has gained notoriety as the main supporter of terrorist groups in the region.
He made the request following release of information on the country's move to build yellow cake producing factory.
Qaribabadi said that Saudi Arabia has no research reactor to seek production of yellow cake, noting that the issue, along with Riyadh's non-transparent actions in the nuclear field and the denial of access to IAEA inspectors, as well as its destabilizing activities in the region, raise serious concerns about a secret nuclear weapons program in the country.
Despite the fact that Saudi Arabia is an NPT member, it still refuses to accept the IAEA's safeguards inspections, and despite repeated requests by the Agency for several years, it has not amended its obligations so as to allow the inspectors in, the envoy reiterated, the envoy further said.  
He emphasized that governments and the IAEA must make it clear to Saudi Arabia that the international community will not counter any deviation from a peaceful nuclear program.
If the Saudis seek peaceful use of nuclear energy, they must accept relevant obligations under the IAEA and act in full transparency, Iran's envoy said.
In August, American intelligence agencies reportedly spotted what appears to be an undeclared nuclear site near Saudi Arabia's capital city of Riyadh, scrutinizing attempts by the kingdom to process uranium and move toward the development of atomic bombs.