2020-October-23 08:14
Economy
2020-October-8  15:25
Iran Exports $13.5bln Worth of Non-Oil Products in 6 Months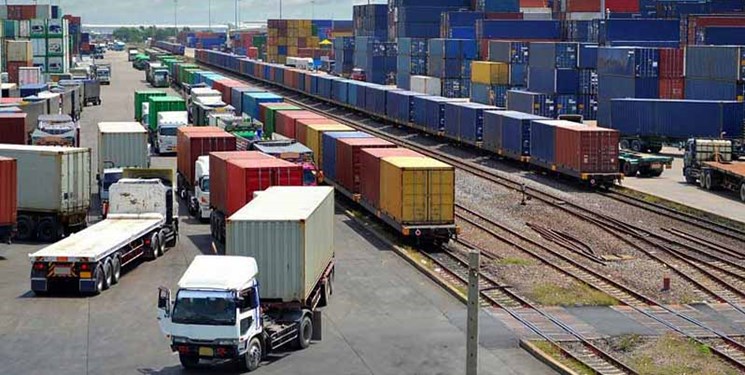 TEHRAN (FNA)- Iran's Deputy Minister of Industry, Mine and Trade Hamid Zadboum announced that the country has exported $13.5bln worth of products to foreign states in the first half of the current Iranian year (started on March 21).
Zadboum made the remarks, addressing a Joint Working Group for Exports Promotion, Employment and Economic Affairs in the Northwestern Zanjan province.
He emphasized significance of exports of non-oil commodities following the considerable reduction in price of oil products, and stated, "Today, supporting export of non-oil goods has been turned into an important duty for all economic organizations and enterprises in the country."
Zadboum said that about $16.7 billion worth of products were imported into the country in the first six months of current year (from March 21 to Sept. 22).
The Iranian Ministry of Industry, Mine and Trade announced last month that the country's foreign trade amounted to $24.6 billion during the first five months of the current Iranian calendar year (March 20- August 21).
The ministry's report added that $10,900,000,000 of the mentioned value was related to exports.
"From among 52 million tons of goods worth $24,600,000,000, exports shared 38 million tons worth $10,900,000,000 and imports had the share of 13.8 million tons worth $13,700,000,000," it noted.
Iran's trade exchanges with foreign countries reached 9,822,000 tons worth $5,037,000,000 during the last Iranian year (ended March 19, 2020).
China with 2,195,000 tons worth $566m, Iraq with1,420,000 tons worth $441m, UAE with 1,324,000 tons worth $338m, Afghanistan with 514,000 tons worth $158m and Turkey with 226,000 tons worth $108m were Iran's five main export destinations.
China, UAE, Turkey, India and Germany were the main countries from which Iran imported goods.