2021-May-11 04:59
World
2020-October-9  18:01
China Joins WHO Plan for Global Distribution of COVID-19 Vaccine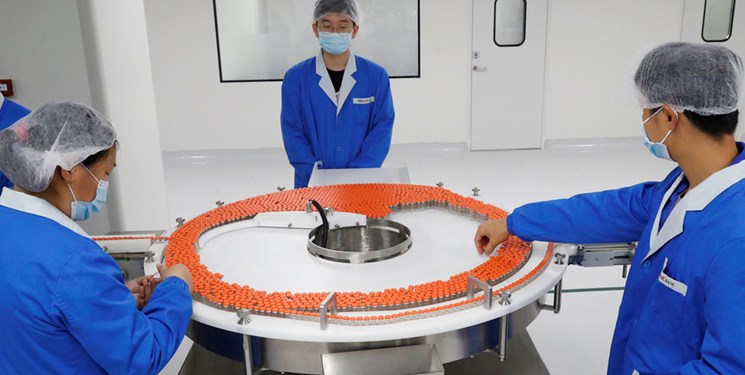 TEHRAN (FNA)- China joined a global initiative, backed by the World Health Organization (WHO), to help an equitable distribution of coronavirus vaccines, in a move that is expected to anger US President Donald Trump, who already rejected the plan.
Chinese Foreign Ministry Spokeswoman Hua Chunying announced Beijing's decision to join the $18 billion Covax initiative that aspires to give lower-income countries the same access to vaccines as wealthier nations, presstv reported.
"We are taking this concrete step to ensure equitable distribution of vaccines, especially to developing countries, and hope more capable countries will also join and support COVAX," Hua said on Friday.
China made the decision although it is "leading the world with several vaccines in advanced stages of R&D and with ample production capacity", according to the spokeswoman.
Details of China's funding commitment weren't immediately disclosed, but Hua said later in the day that the country would supply vaccine doses for 15 million people as part of the plan.
China, the first ever nation to report the coronavirus infection late last year, has at least four experimental vaccines in final stages of clinical trials.
COVAX currently has nine vaccines in development and nine under evaluation in its portfolio, with the intent to secure 2 billion doses by 2021.
Back in May, Chinese President Xi Jinping pledged $2 billion over the next two years to tackle the pandemic.
This is while the US has withdrawn from the WHO and refused to join the global plan.
Washington also accused the UN health organization and China of being "corrupt".
A spokesman for the White House said Washington wouldn't "be constrained by multilateral organizations influenced by the corrupt World Health Organization and China".
The coronavirus has infected 7,607,848 people and claimed the lives of some 1,062,624 others across the globe in less than a year, according to Johns Hopkins University data.
US President Donald Trump, who is under scrutiny for his handling of the pandemic has repeatedly blamed China for the spread of the virus.
The US, with its president infected as well, stands at the top of the world's worst hit countries.
The virus has so far claimed killed more than 212,000 people and infected over 7,607,000 others across the nation.
India has just surpassed Brazil and became the second to the US in terms of COVID-19 infections.
Health officials recorded 6,906,151 cases of infection and 106,409 fatalities across the country.
The virus continues to spread through the nation of 1.3 billion at the fastest rate of anywhere in the world.
Brazil registers 5,028,444 confirmed cases on Thursday as the number of deaths related to the outbreak rose by 729 to 148,957.
China reported a total of 90,728 confirmed cases of COVID-19 along with 4,739 deaths on the mainland.