2020-October-23 08:59
Politics
2020-October-10  12:38
Tehran, Moscow Review N. Deal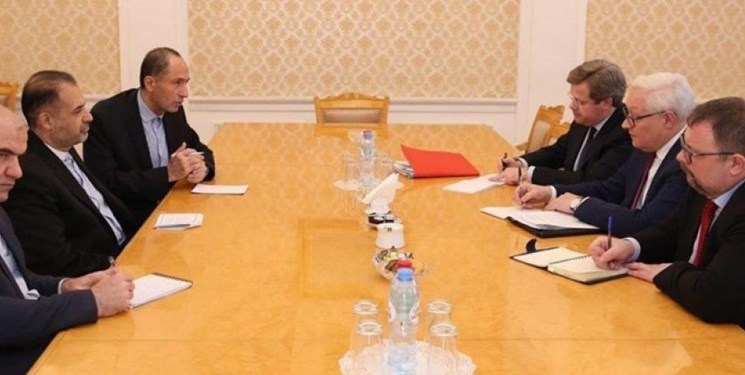 TEHRAN (FNA)- Iranian envoy to Russia Kazzem Jalali met with Russian Deputy Foreign Minister Sergei Ryabkov late on Friday and discussed the 2015 Iran Deal, officially known as the Joint Comprehensive Plan of Action (JCPOA).
Jalali and Ryabkov underlined the importance of further coordination among all signatories to the JCPOA for implementation of the agreements in compliance with the UN Security Council Resolution 2231.
US President Donald Trump, a stern critic of the historic deal, unilaterally pulled Washington out of the JCPOA in May 2018, and unleashed the "toughest ever" sanctions against the Islamic Republic in defiance of global criticism in an attempt to strangle the Iranian oil trade.
In response to the US' unilateral move, Tehran has so far rowed back on its nuclear commitments four times in compliance with Articles 26 and 36 of the JCPOA, but stressed that its retaliatory measures will be reversible as soon as Europe finds practical ways to shield the mutual trade from the US sanctions.
Tehran has particularly been disappointed with failure of the three European signatories to the JCPOA -- Britain, France and Germany -- to protect its business interests under the deal after the United States' withdrawal.
On January 5, Iran took a final step in reducing its commitments, and said it would no longer observe any operational limitations on its nuclear industry, whether concerning the capacity and level of uranium enrichment, the volume of stockpiled uranium or research and development.
In relevant remarks in June, Iranian Foreign Minister Mohammad Javad Zarif in a message slammed Trump's call for new talks with Iran, stressing that Tehran and other Joint Comprehensive Plan of Action (JCPOA) parties never breached the deal.