2020-October-30 16:54
Society_Culture
2020-October-10  16:06
Iran Unveils 1st Portable Hospital Oxygenator Package for Coronavirus Patients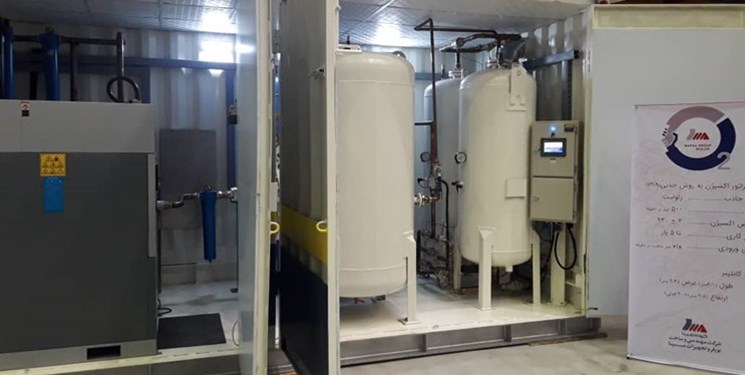 TEHRAN (FNA)- The first home-made portable hospital oxygen concentrator package for the treatment of coronavirus patients made by MAPNA Group was unveiled on Saturday in a ceremony participated by Iranian Deputy Health Minister Qassem Jan Babayee.
"Given the outbreak of the coronavirus disease, MAPNA is ready to easily mass-produce hospital oxygenator systems," CEO of MAPNA Group Abbas Aliabadi said on Saturday.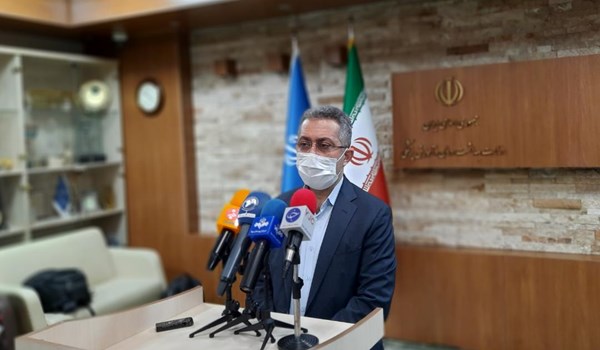 Deputy Health Minister Qassem Jan Babayee
Meantime, Jan Babayee said that the first priority for the hospitals which receive coronavirus patients is supplying oxygen, and asked MAPNA to produce and supply oxygenator systems to hospitals and medical centers as soon as possible.
Earlier this year, a pioneering knowledge-based company in Iran had also produced a special oxygen concentrator system which can be used by the coronavirus patients at home.
"Oxygen concentrator is the knowledge-based product of the company. When the lungs are not powerful enough to pump the necessary oxygen into the blood, the system can increase the purity of the lungs' oxygen," Ali Ebrahimi, the CEO of the company said.
He added that the system has been manufactured in three home, central and portable versions.
Ebrahimi said that one of the most important applications of oxygen concentrator systems is for coronavirus patients who can use it at home without any need to visiting hospital.
An oxygen concentrator is a device that concentrates the oxygen from a gas supply (typically ambient air) by selectively removing nitrogen to supply an oxygen-enriched product gas stream.
The Iranian health ministry announced on Saturday that 3,875 new cases of coronavirus infection have been identified across the country during the past 24 hours, adding that 195 patients have passed away during the same period.
"3,875 new patients infected with COVID-19 have been identified in the country based on confirmed diagnosis criteria during the past 24 hours," Iranian Health Ministry Spokeswoman Sima Sadat Lari said on Saturday, and added, "1,273 patients have been hospitalized during the same time span."
She added that the total number of COVID-19 patients has increased to 496,253.
"Unfortunately, 195 patients have lost their lives in the past 24 hours, increasing the number of the dead to 28,293," the spokeswoman noted.
Lari expressed satisfaction that 403,950 coronavirus patients have recovered or been discharged from hospitals so far.
The spokeswoman further said that 4,439 cases infected with COVID-19 are in critical conditions.
She went on to say that 4,284,413 coronavirus diagnosis tests have so far been conducted across the country.
Lari warned that 30 provinces are still in red condition or the status of alert.