2020-October-30 16:39
Politics
2020-October-11  16:45
Iranian Health Minister Denies US Claim about Sanction Waivers for Drug Supplies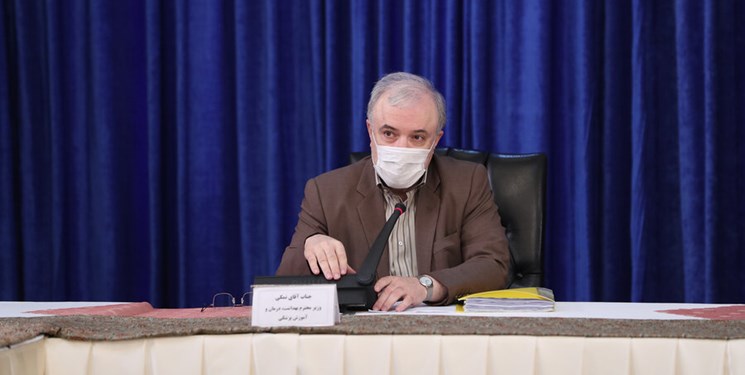 TEHRAN (FNA)- Iran's Health Minister Saeed Namaki strongly rejected Washington's claim that it has exempted humanitarian trade from sanctions against Iran, stressing that Tehran has been pushed to develop and manufacture all its medical needs, including drugs necessary for treatment of COVID-19 patients.
"The Americans have never exempted us from sanctions. One of the biggest lies that the Americans said is that they have exempted medicine from sanctions," Namaki said, and added, "They have exercised the most savage and unjust sanctions throughout history on us. The worst blood-shedding and cruel regime in the world is the team working with Trump."
 "We have done a great thing in the country to make the [coronavirus] medicine," he noted.
"We are producing Favipiravir, Remdesivir and other medicines in the country and are even ready for exports," the minister said, and stressed, "Under the sanctions and despite all difficulties, we have not allowed our people to suffer a lack of access to medicine."
In a relevant development, researchers of Iran's Arak University in collaboration with the researchers of the Malaysian Industrial University (UTM) manufactured a special sensor that is able to diagnose COVID-19 within a few seconds, a member of Arak University scientific board Mohammad Velasjerdi said.
Velasjerdi said that a joint research between the scholars of Arak University and UTM resulted in diagnosing coronavirus in a few seconds through examination of the patient's saliva as a relatively safe and sure method to control the epidemic.
"To Diagnose the coronavirus, we have used light fiber sensor with golden and graphene oxide coating. This sensor is able to diagnose the virus in the patient's saliva via changing the length and intensity of the wave obtained by optic analyzer," he further said.
 He went on to say that, during the research, the saliva of patients aged 34-72 were examined with the sensor, showing significant changes in the length and intensity of the obtained wave in proportion with the number of the viruses in different phases of the disease.
Research results have been published on highly credited Chemical Engineering Journal.
The Iranian health ministry announced on Sunday that 3,822 new cases of coronavirus infection have been identified across the country during the past 24 hours, adding that 251 patients have passed away during the same period.