2020-November-25 10:43
Politics
2020-October-12  12:55
Ambassador Censures IAEA Chief's Self-Styled Criteria on Iran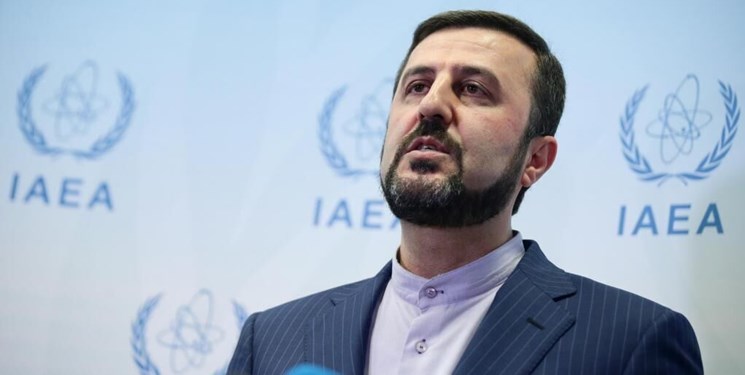 TEHRAN (FNA)- Iranian envoy and Permanent Representative to the International Organization in Vienna Kazzem Qaribabadi slammed the recent remarks made by Director General of the International Atomic Energy Agency (IAEA) Rafael Mariano Grossi on Iran's nuclear activities, reiterating that all of Iran's activities are carried out under the UN nuclear watchdog's surveillance.
Qaribabadi stressed in a post on his Twitter account of the Iranian Mission in Vienna that it has no status in the IAEA legal documents to forge new criteria for countries that are abiding by the global rules and regulations.
He also asked Grossi to elaborate on the transparency of nuclear activities of other countries with regards to the IAEA's regulations.   
Am. @Gharibabadi: Drawing self-made criteria such as "break out" and "significant quantity" for countries which are enriching uranium under the IAEA's surveillance is non-relevant and has no status in the IAEA legal documents. pic.twitter.com/rChvX020Ri

— Permanent Mission of I.R.Iran to UN-Vienna (@PMIRAN_Vienna) October 11, 2020
Earlier in an interview with Austrian daily 'Die Presse', Grossi had said "We do not talk about breakout time in the IAEA. We look at the significant quantity, the minimum amount of enriched uranium or plutonium required for making an atomic bomb. Iran does not have considerable quantity at this moment."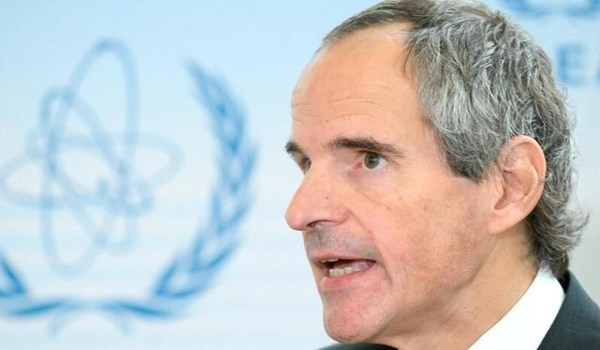 IAEA Director General Rafael Mariano Grossi
Meanwhile, he expressed "concerns" over Iran's uranium enrichment in large scale, saying Iran continues enrichment more than what it had been "committed to".
Back in August, Iranian Foreign Minister Mohammad Javad Zarif once again stressed his country's full transparency in terms of nuclear activities, adding that over 92 percent of the IAEA's total inspections in the world are conducted in Iran.
"Iran has been fully transparent: over 92 percent of IAEA total comparable global inspections were carried out in Iran," Zarif wrote on his Twitter account on Tuesday August 25. 
"Some are intent to torpedo transparency thru pressure to reopen closed matters. We want normal relations w/ IAEA," he added.
Zarif met and held talks with Director-General of the International Atomic Energy Agency Rafael Grossi in Tehran on August 25.
During the meeting, Zarif emphasized that IAEA should act professionally and impartially in its interactions.
On a tweet the same day, Grossi also voiced his willingness for further cooperation with Iran.