2020-November-24 10:16
Politics
2020-October-12  13:45
Iran: US Court Order to Pay $1.4bln to Ex-FBI Agent's Family "Ridiculous"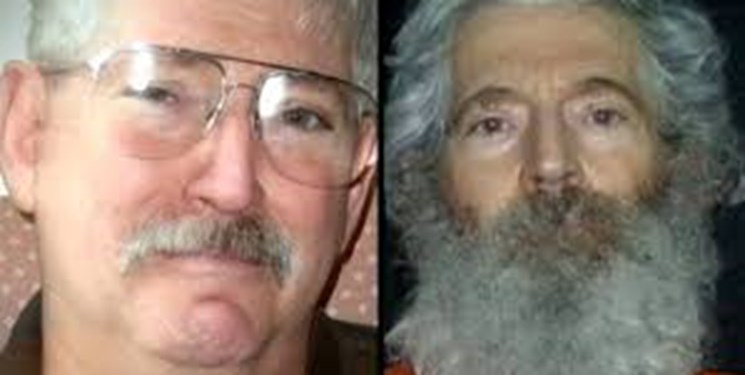 TEHRAN (FNA)- Iran on Monday dismissed claims that it has incarcerated the American retired FBI agent, Robert Levinson, and condemned the US court ruling that Tehran should pay $1.4bln damage to Levinson's family as "ridiculous".
"The US court ruling is ridiculous," Foreign Ministry Spokesman Saeed Khatibzadeh told reporters in a press conference in Tehran.
He added that Washington's illusionist view of the world is also ridiculous, noting, "We have announced many times (that Iran is not holding Levinson) and any necessary information has been provided by different channels and the then US secretary of state has also clearly said that he (Levinson) has left Iran."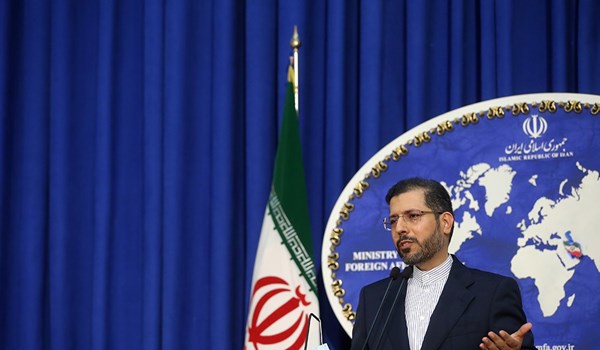 Foreign Ministry Spokesman Saeed Khatibzadeh
Khatibzadeh described the US claims as pretexts to pressure Iran, and called on Levinson's family to search for his conditions and fate in Washington and not Tehran.
US officials say Levinson reportedly visited Iran's Southern Kish Island on March 9, 2007. He later went missing and his whereabouts have remained unknown ever since. Iran has repeatedly stressed that he was in and out after the visit. The US first declared different incentives for his trip, with some saying the man, who had become a private detective, was reportedly investigating cigarette counterfeiting in the region. Others said he was on a business trip. But statements made by US officials later revealed that he has been on a mission by the CIA.
After he disappeared, the CIA played down any relationship with Mr. Levinson and said he was not a current employee. For years, United States officials would only say that Mr. Levinson was working for a private firm on his trip when he vanished.
But thanks chiefly to the efforts of the Levinson family and of former Senator Bill Nelson of Florida, where Mr. Levinson and his wife lived, the truth about his relationship with the CIA slowly emerged. Over time, Mr. Levinson's family made repeated efforts either directly or through intermediaries to learn about his fate. His wife, Christine, and son Dan traveled to Tehran and to Kish Island.
After an internal investigation, the CIA disciplined 10 employees, including the three veteran analysts who were forced to leave the agency. The CIA eventually paid Mr. Levinson's family a $2.5 million annuity and an additional $120,000, the cost of renewing Mr. Levinson's contract. Both sides wanted to avoid a lawsuit that would publicly reveal details of the arrangement.
Mr. Levinson was last seen alive in a 2010 hostage video pleading for help and in photographs wearing a Guantánamo-style orange jumpsuit. Neither the video nor the images disclosed the identities of his captors. The video had a Pashtun wedding song popular in Afghanistan playing in the background.
FBI once was suspected that he was kept in Pakistan, while the US State Department under Hillary Clinton once said he is kept in South-East Asia.
Iranian officials have repeatedly stressed that he has traveled to Kish Island and then left the country as shown by documents.
On the 11th anniversary of Levinson's disappearance in 2018, the US Department of State claimed that Iran had "committed to cooperating with the United States to assist us in bringing Robert Levinson home" and called on Iran "to fulfill this commitment."
Former Iranian Foreign Ministry Spokesman Bahram Qassemi said at the time that Iran pursued a "humanitarian approach" to Levinson's case, adding, "The Islamic Republic of Iran has no commitment to the US government in this regard and Iran's assistance in the past had been based on humanitarian considerations."
He rejected as "unfounded and baseless" claims about Iran's lack of cooperation with the US to help gather information on the fate of the former American law enforcement officer, and said Tehran had spared no efforts in this regard.
He said Iran's cooperation on the American national's case came as the US government had pursued an inhumane approach to Iranian nationals imprisoned in the United States.
Qassemi emphasized that Washington had not only kept Iranian nationals in prison for long periods of time with baseless charges such as the violation of the US sanctions, but it also gave no permission to their families to meet them.