2020-November-25 11:36
Politics
2020-October-12  17:00
Iran Voices Readiness to Speed Up Baku-Yerevan Talks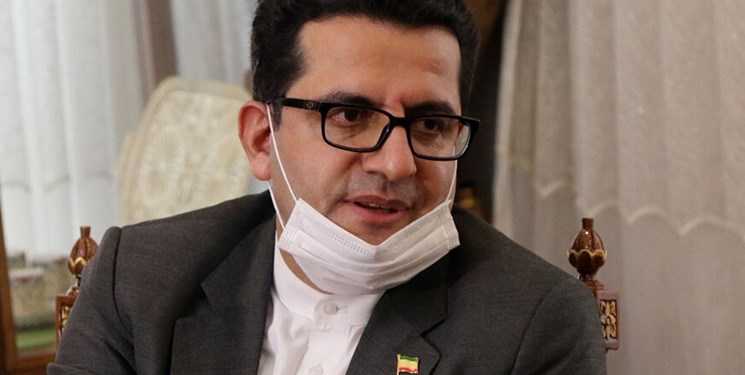 TEHRAN (FNA)- Iran's Ambassador to Baku Seyed Abbas Mousavi said his country is prepared to facilitate the trend of negotiations between Armenia and Azerbaijan Republic over the Karabakh region.
Mousavi wrote on his Twitter account that his country is ready to help expedite the peace negotiations between the Karabakh conflicting parties based on the international law, emphasizing respect for territorial integrity and the evacuation of the occupied territories.
He made it clear that Iran regrets the ceasefire violation & condemns the attack on the civilians and residential areas.
Iran has regretted the 🇦🇿-🇦🇲 ceasefire violation & condemned the attack to the civilians, residential places. 🇮🇷 expresses its readiness to facilitate the talks btwn the warring parties based on Intl. law, respect to the territorial integrity & evacuation of occupied territories.

— S.A MOUSAVI (@SAMOUSAVI9) October 12, 2020
In relevant remarks, Iranian Foreign Ministry Spokesman Saeed Khatibzadeh urged Armenia and Azerbaijan Republic to respect the ceasefire that has recently been put in place, and asked both sides to resume talks as per international law.

Iranian Foreign Ministry Spokesman Saeed Khatibzadeh
Khatibzadeh stressed the necessity of respecting one another's territorial integrity by both parties, expressing regret over the violation of ceasefire between Baku and Yerevan.
He condemned rocket attacks on residential units and civilian infrastructures as well as murdering of civilians.
The spokesman voiced sympathy with the bereaved families and underlined Iran's readiness to facilitate the process of bilateral talks to reach a sustainable peace in the region.