2020-October-27 18:19
Politics
2020-October-14  21:01
Iran, Qatar Vow to Broaden Mutual Cooperation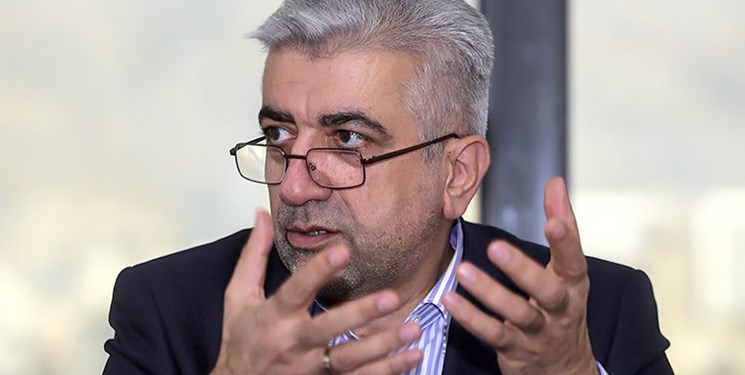 TEHRAN (FNA)- Iranian Minister of Energy Reza Ardakanian and Qatari Minister of Commerce and Industry Ali bin Ahmed Al Kuwari in a video conference on Wednesday underlined the need to develop bilateral relations in different fields.
During the video conference today, the two sidesreviewed expanding mutual cooperation between the two neighboring countries and also discussed regional developments.
While welcoming further development of trade relations between Iran and Qatar, Ardakanian and Kuwari also called for negotiations between the two countries in order to determine the issue of cooperation and how they will be operational.
During the meeting, the Qatari chairman of Iran-Qatar Joint Economic Cooperation Commission invited Iranian Minister of Energy to visit Qatar in the second week of November.
The two sides also agreed to hold 7th meeting of the Joint Cooperation Commission of the two countries in Iran by the end of this year in 2020, during which a Memorandum of Understanding (MoU), approved by the two countries, will be signed and further development of trade relations between the two neighboring Muslim countries will be facilitated.
In a relevant development in mid-January, Iranian President Hassan Rouhani, in a joint presser with visiting Qatari Emir Sheikh Tamim bin Hamad Al-Thani in Tehran, reassured the Arab country that the Islamic Republic will continue its support for the Persian Gulf state in the face of harsh measures undertaken by the Saudi-led bloc.
During the joint press conference with Sheikh Tamim, President Rouhani told reporters that despite restrictions imposed by some countries against Qatar, the Islamic Republic has stood and will continue to stand by the country.
President Rouhani stressed the importance of boosting regional security and said, "Given the significance of security in the region, particularly security of waterways in the Persian Gulf, the Strait of Hormuz and the Sea of Oman, we decided to have more consultations and cooperation on [improving] security of the entire region."
Before the presser, in the meeting with President Rouhani, Sheikh Tamim said his country attaches importance to cooperation with Iran as an influential player in the region, pointing out that any security coordination among regional countries will be of no avail in the absence of the Islamic Republic.
The Qatari Emir said Doha and Tehran had always cooperated on different regional and international developments at various levels.
Qatar believes heightened tension in the region is not beneficial to any country, the Emir said, highlighting the fact that the Islamic Republic has always pursued a wise and prudent stance on regional developments.
Al Thani urged the Iranian and Qatari authorities to work for further cooperation in trade, tourism and joint ventures. Doha, he added, welcomes expansion of economic partnership between tradesmen and enterprises from the two countries and would facilitate their activities.