2020-November-24 03:55
Politics
2020-October-15  14:58
Iran, Oman Discuss Expansion of Ties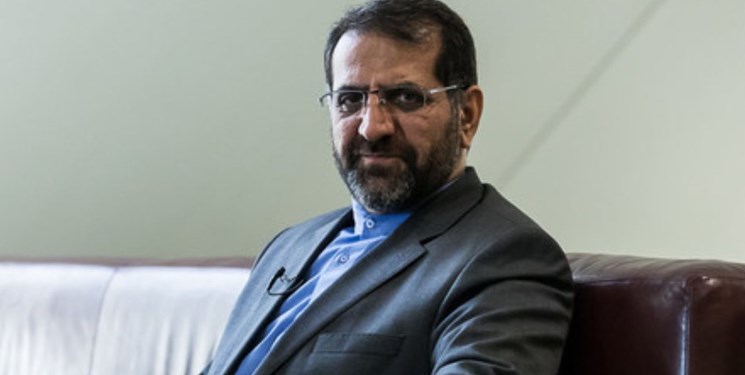 TEHRAN (FNA)- High-ranking Iranian and Omani officials in a meeting discussed ways to further develop bilateral relations and cooperation between the two countries, specially in cultural fields.
In the meeting, Iranian Ambassador to Muscat Ali Najafi Khoshroudi and Oman's Minister of Information Abdullah Nasser bin Khalifa al-Harrasi called for enhanced cooperation to bolster cultural ties, specially in arts and media fields.
Najafi Khoshroudi said that Iran is willing to share all its cultural capacities and capabilities with the friendly nation of Oman.
He said the two governments should try more to introduce the culture, arts, and tradition to the people of one another which will lead to stronger ties between the two neighboring countries.
Najafi Khoshroudi added that cooperation on public diplomacy and cultural relations is one of the main ways to expand economic ties.
He expressed Iran's readiness for mutual cooperation with Oman in media, culture, and exhibitions.
Al-Harrasi welcomed expansion of cultural ties with Iran and added that Iran-Oman relations are historical and not just limited to the governments; people of Oman and Iran have strong relations.
He added that the policies of Oman are fixed and Sultan Haitham bin Tariq pursues the same policies that late Sultan Qaboos bin Said did.
In relevant remarks last Sunday, Najafi Khoshroudi said that his country is keen to reinforce relations with the Persian Gulf littoral state in various fields.
"Iran and Oman enjoy good political and economic relations," Khoshroodi made the remarks in a meeting with Oman's Minister of Culture, Sports and Youth Dhi Yazan bin Haitham, adding that grounds are set for the development of cultural and sports cooperation.
He said the two nations enjoy deep relations and welcomed the improvement of cultural, artistic and sports relations.