2020-October-20 20:33
Society_Culture
2020-October-16  15:03
Official: Over 1/3 of Tehran's Beds Occupied by Coronavirus Patients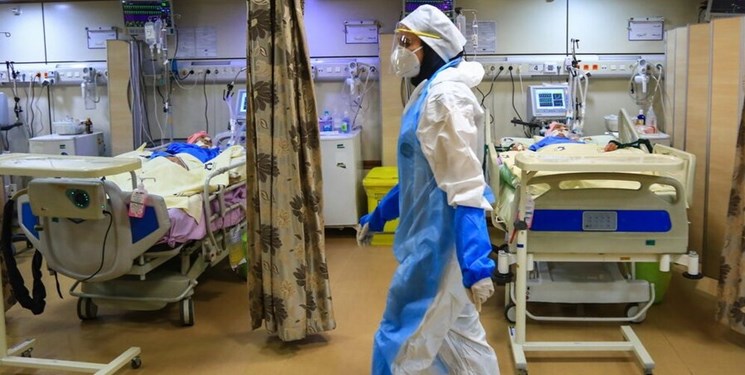 TEHRAN (FNA)- Governor of Tehran province Anoushirvan Mohseni said more than 5,000 government hospital beds are serving coronavirus patients in the region, insisting that new restrictions should remain in place to curb a new wave of the virus infection.
Mohseni said that COVID-19 patients currently occupy more than a third of 14,000 beds at state-run hospitals and care homes in Tehran province.
He said strict measures imposed on gatherings and movement should remain in place to return to a relatively normal situation, like what was seen in Tehran in May and June.
"The announced restrictions would be extended for Tehran province," Mohseni said.
"With continued restrictions and conducting extra screening tests, we would have an earlier identification of the infected cases," he added.
On Wednesday, Iranian Health Minister Saeed Namaki said that travel restrictions would be enforced in the five metropolitan cities of Tehran, Karaj, Mashhad, Isfahan and Orumiyeh that are suffering from the highest coronavirus contraction rates.
Namaki said that these restrictions will be in place for coming three-day holidays.
He expressed hope that the travel bans would help contain the epidemic.
The Iranian health ministry announced on Thursday that 4,616 new cases of coronavirus infection have been identified across the country during the past 24 hours, adding that 256 patients have passed away during the same period.
"4,616 new patients infected with COVID-19 have been identified in the country based on confirmed diagnosis criteria during the past 24 hours," Iranian Health Ministry Spokeswoman Sima Sadat Lari said on Thursday, and added, "2,031 patients have been hospitalized during the same time span."
She added that the total number of COVID-19 patients has increased to 517,835.
"Unfortunately, 256 patients have lost their lives in the past 24 hours, increasing the number of the dead to 29,605," the spokeswoman noted.
Lari expressed satisfaction that 418,835 coronavirus patients have recovered or been discharged from hospitals so far.
The spokeswoman further said that 4,671 cases infected with COVID-19 are in critical conditions.
She went on to say that 4,426,779 coronavirus diagnosis tests have so far been conducted across the country.
Lari warned that 30 provinces are still in red condition or the status of alert.