2020-October-23 09:12
World
2020-October-17  15:50
Coronavirus Deaths Top 1.1mln Worldwide as Pandemic Spikes in US, Europe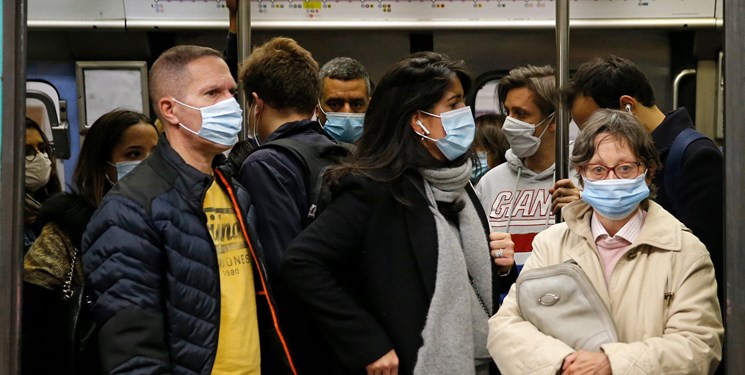 TEHRAN (FNA)- The COVID-19 has claimed more than 1.1 million lives around the globe, the latest dark 'milestone' for the worldwide pandemic first detected some 10 months ago, which continues to spread across several hotspots.

Infecting over 39.3 million since first emerging in the Chinese city of Wuhan last December, the global virus death toll surpassed 1.1 million on Saturday, according to data gathered by Johns Hopkins University.
The news was met with a mournful statement from the World Health Organization (WHO) which warned Europe's coronavirus outbreak is "concerning" as the number of available intensive care beds continues to dwindle and near capacity in some regions. The Agency said that Europe has recorded its highest ever weekly number of new COVID-19 cases, adding that without effective countermeasures daily death rates could reach four or five times their April peak within months.
Several European nations have broken daily virus case records, and in many countries, hospital and particularly intensive care unit capacity is starting to become a serious concern.
Two of Europe's biggest capitals are in trouble as Paris imposed overnight curfews and London banned people from different households from meeting indoors to combat the spread of coronavirus. The announcements came as countries across Europe tightened restrictions following a surge in Covid-19 case numbers in most countries.
In the United States, the confirmed case count passed 8 million on Friday amid signs the deadly disease is spreading at rates not seen since late July as hospitalizations begin ticking up again. Average daily new cases of the novel coronavirus were up by at least 5% on a weekly basis in 39 states, according to the analysis of data compiled the JHU. The nation accounts for more than 20 percent of all infections and deaths globally, with fatal virus claiming over 218,600 lives in the United States.
Brazil recorded 5.2 million cases and 153,200 deaths, just shy of the US fatalities. India reported the world's third most deaths of 113,000 and the second highest caseload of 7.43 million infections.