2020-October-20 09:34
World
2020-October-18  11:36
German President in Quarantine After Bodyguard Revealed to Have COVID-19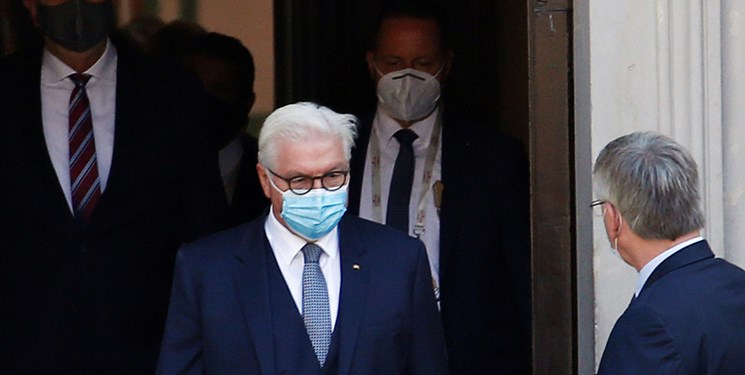 TEHRAN (FNA)- Germany President Frank-Walter Steinmeier entered quarantine after one of his bodyguards tested positive for the coronavirus.
Steinmeier went into quarantine after one of his entourage who was considered a "close contact" caught the disease, a presidential spokeswoman confirmed to German media.
There have been no reports about the president displaying any COVID-19 symptoms so far. Steinmeier was immediately tested for coronavirus but the results are not yet available, the presidential office added.
In late March, German Chancellor Angela Merkel also had to spend almost two weeks in quarantine after she came into contact with an infected medic while being vaccinated for another disease. She had three coronavirus tests during the self-isolation period but all of them were negative.
Germany has imposed a series of tough measures to stem the spread of the coronavirus, including curfews and harsher restrictions on private gatherings. The country's 16 states agreed to the new restrictions after marathon negotiations on Wednesday, setting out uniform guidelines for hotspots across Germany and ramping up existing rules governing face masks, private events and business hours for bars and restaurants
The number of confirmed coronavirus cases in Germany increased by 5,587 to 361,974, data from the Robert Koch Institute (RKI) for infectious diseases showed on Sunday. The reported death toll rose by 10 to 9,777, the tally showed.