2020-October-29 05:55
Politics
2020-October-18  13:10
Iran's UN Mission: Tehran Legally Entitled to Do Arms Deals with All Countries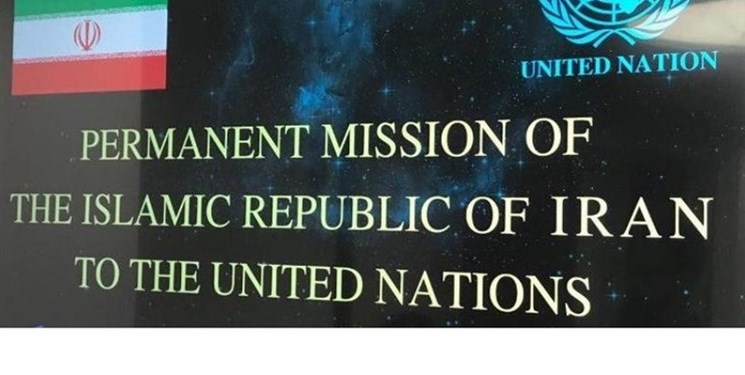 TEHRAN (FNA)- Iranian Permanent Mission to the UN said that the country is entitled to sell and buy weapons to and from any country as the UN arms sanctions against Tehran have expired from Sunday, October 18, adding that there is no need to get the UN Security Council approval for every phase of arms trade.
Iran's UN Mission, in a statement on Sunday, announced that lifting Iran's arms embargo and travel restrictions under United Nations Security Council Resolution 2231 enables the country to conduct arms trade, emphasizing that, according to the UNSC Resolution 2231, Iran can conduct every step of the arms deal automatically.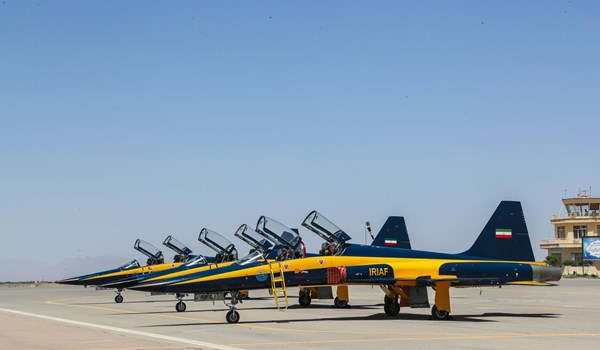 Iran-Made Kowsar Fighter Jets
The statement reiterated that all sanctions and restrictions against Iran and Iranian people have been baseless and illegal from the very beginning.
"During the last few months, the United States had attempted, in violation of resolution 2231, to impose a new arms embargo on Iran to no avail, as the Security Council has rejected illegal US move," it added.
The statement further said that the US efforts to re-impose the UN sanctions on Iran's arms were failed as the 13 members of the UN Security Council didn't vote for its illegal invocation of resolution 2231 which has just expired on October 18.
In relevant remarks, Iranian Ambassador and Permanent Representative to Vienna-Based International Organization Kazzem Qaribabadi said that termination of arms sanctions against his country marked a fresh defeat for the US in the international arena, noting that Washington will not have the right to pressure other countries not to engage in arms deals with Iran.
Qaribabadi said that the United States has once more failed internationally as the decade-long sanctions against Iran's arms trade has been lifted from Sunday, October 18, adding, "From now on, the governments cannot refer to the anti-Iran bans during the trade of weapons with Iranian origin."  
In response to the question if the US can take another step to keep the arms embargo, given the claim that it had triggered the so-called snapback mechanism, he said that Washington cannot take this measure legally.
"The United States did everything in its power to bring the sanctions back to the UN Security Council, and was opposed by a majority of its members," Iran's senior diplomat reiterated.
"In practice, the US may try to dissuade governments and corporations from engaging with Iran by putting pressure on them and threatening to put their names on its list of unilateral sanctions," the envoy added.
"These actions by the US are in contrast with UN Security Council Resolution 2231," he stressed.