2020-October-25 08:23
World
2020-October-18  17:00
Trump Says Biden Should Be Jailed, Boasts He's Leading in Early Voting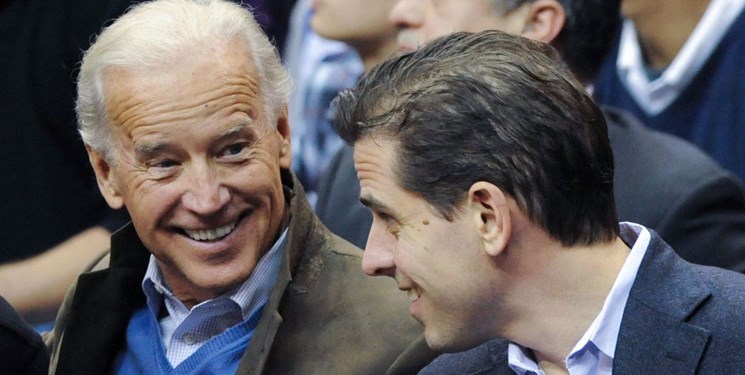 TEHRAN (FNA)- President Donald Trump said Joe Biden should be jailed and boasted he is leading in early voting during his first of two campaign stops Saturday in Muskegon, Michigan.
The president said the "Biden family is a criminal enterprise" and called his rival a "national security risk" and "corrupt politician" as he referenced the New York Post story of Hunter Biden's emails that raised questions about Biden's Ukraine dealings, Daily Mail reported.  
Trump also went after the state's Gov. Gretchen Whitmer - who was almost kidnapped in a recent plot - sending his raucous crowd into chants calling for the two Democrats to be "locked up".
Despite polls showing he is trailing the Democrat, Trump claimed he was out front in early voting and told the sea of MAGA caps he was aiming for 12 years in office.  
Trump then went on to mock the idea of replacing Columbus Day with Indigenous Peoples' Day and hit out at protesters who have gathered nationwide calling for racial equality, saying that seeing them being "pushed about" by federal agents was "beautiful". 
Michigan marked the first stop on his three-day campaign trip across four key swing states and comes just one week after he held his first public event following his four-day stint in hospital for COVID-19.  
Trump repeatedly hit out at his rival candidate Biden during the rally calling him a "criminal" and pushing the story over his son Hunter's emails as he addressed the thousands of supporters packed outside the Muskegon County Airport Saturday evening.  
"Joe Biden is a corrupt politician and the Biden family is a criminal enterprise," Trump said to the roaring crowd. 
"He's a criminal, he's committed crimes. He's a national security risk," he said.  
Later, he falsely accused Biden of firing a Ukrainian prosecutor who was looking into the company Biden's son Hunter was advising. 
"He makes 'Crooked Hillary' look like amateur hour," Trump said.   
He added later in the rally, "I did more in 47 months that sleepy Joe Biden did in 47 years," he claimed before saying "a vote for Republicans is a vote for the American dream". 
He added, "Can you imagine if this sleepy guy gets in?"   
He also hammered Michigan's Democratic Gov. Gretchen Whitmer for keeping the state locked down to slow the spread of coronavirus. 
"You got to get your governor to open up your state, okay?" he told the crowd of mainly maskless supporters.  
"And get your schools open," he added.  
He also downplayed the recent right-wing militia plot to kidnap her. 
"They're saying she was threatened. And she blamed me. And our people were the ones who worked for her people," Trump told the crowd. 
In response a Trump fan shouted "liar!' before a 'lock her up!" chant erupted. 
At another point a supporter shouted "lock him up!" - a cue that was directed at Biden.