2020-November-23 20:02
Economy
2020-October-20  16:18
Rouhani Stresses Government's Endeavor to Tackle Economic Woes
TEHRAN (FNA)- Iranian President Hassan Rouhani said his administration is striving to confront economic problems to have the least consequences for the low-income strata, noting that no justification is accepted for shortages of basic goods.
Rouhani said that the government is trying its best to overcome the dire economic situation in a way that the poor families are inflicted the least, adding that no limitation should be seen in supplying staples in the country.
"The government is duty-bound to use capacities and economic mechanisms for supplying basic goods and raw materials for factories and for fighting enemies' cruel sanctions which are aimed at crippling production and economy," he further said.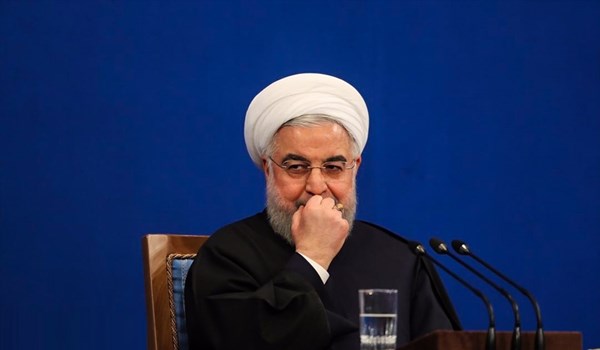 Iranian President Hassan Rouhani
The president also said that the government will spare no efforts to support the healthcare system and urged all relevant organizations to contribute to supplying medicines for patients.
In relevant remarks on September 1, Rouhani had said his government does its best to thwart likely shocks to the national economy by sanctions and global shutdown due to the coronavirus outbreak.