2020-November-30 18:24
Politics
2020-October-21  16:31
Iranian FM Asks Arab Neighbors to Choose between Instability, Peace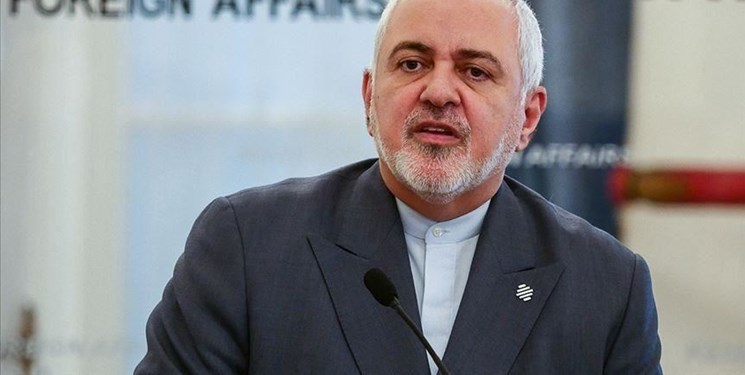 TEHRAN (FNA)- Foreign Minister Mohammad Javad Zarif called on Iran's neighbors in the Persian Gulf to cooperate in the establishment of peace and security in the region.
"We can choose to be bound to the past and the instability and tension will continue or choose peace, security, stability and flourishing for all," Zarif wrote on his twitter page in Arabic language on Wednesday.
"This choice should be clear for all," he added.
Zarif also attached footages of his recent speech at the UN Security Council meeting on the Persian Gulf's situation.
"A year ago, I participated in a similar meeting of the Security Council, presided by you, Minister Lavrov, to present the Hormuz Peace Endeavor—or HOPE—that had just been launched by President Rouhani in his address to the General Assembly," Zarif had said in his UNSC speech.
"Iran stands by that initiative which is the culmination of various Iranian proposals for security and confidence building in the Persian Gulf region," he added.
"We believe that a new regional approach should be the outcome of collective deliberations. Last year, President Rouhani shared our initial thoughts with all the leaders of the littoral states of the Persian Gulf, inviting them to enrich these ideas and participate in their implementation," Zarif said.
"Together we can envisage a broad spectrum of cooperation and confidence-building measures that include water management, environmental protection, nuclear safety, energy security, education, tourism, economic cooperation, trade, investment, poverty eradication and people empowerment," the Iranian foreign minister said.
"We can agree on regional early warning systems and on military contacts among Persian Gulf littoral states," he added.
"We can agree to establish joint task forces regarding practical measures to gradually expand cooperation," Zarif said.