2020-December-2 03:05
Politics
2020-October-22  14:42
Swiss Envoy to Iran Summoned over US Officials' Election Allegations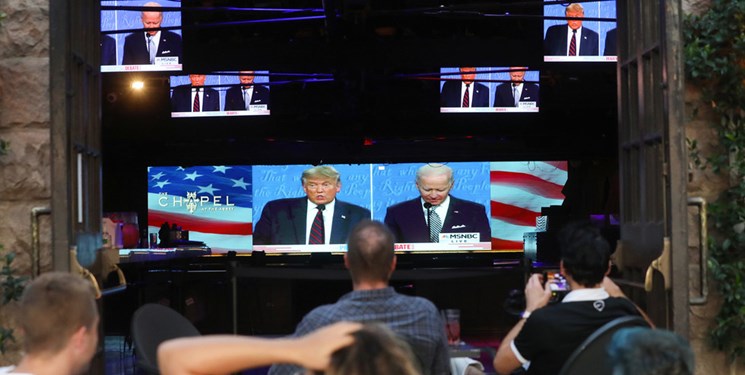 TEHRAN (FNA)- The Iranian foreign ministry on Thursday summoned the Swiss ambassador to Tehran, whose country represents the US interests in Iran, over the baseless allegations raised by the American officials.
The foreign ministry's measure was adopted after allegations made by John Ratcliffe, the director of the US national intelligence, that Iran and Russia were seeking to influence the election in the United States.
The Swiss envoy to Iran was summoned by Assistant and Director General of Iranian Foreign Ministry for American Affairs on Thursday following some baseless allegations raised by US officials about interference of other countries in the upcoming 2020 Presidential Election in the United States.
Iranian Foreign Ministry Spokesman Saeed Khatibzadeh rejected the repeated allegations as false, clumsy and fraudulent reports of the US officials, and emphasized once again that it does not matter for Tehran which of the two current candidates will run for the White House.
The US regime and its intelligence and security services, which have a long history of interfering and creating chaos in the elections of other countries, make baseless claims on the eve of the US elections to advance their undemocratic project and predefined scenario with some projections, he said, adding, "It is not far-fetched that the designers of such childish scenarios seek to divert public attention and suspicious provocations in the run-up to the elections."
The Islamic Republic of Iran advises the United States is to refrain from useless projections, baseless accusations and suspicious scenarios, and try to act like a normal country in the field of international relations and in relation to other countries, Khatibzadeh said.
Khatibzadeh had earlier reiterated that Tehran is not sensitive to the outcome of the presidential race in the US as his nation sees no difference between contending US President Donald Trump and his democrat rival Joe Biden.
"Thanks to Iran's independence, election of Trump or Biden will not make any difference. Of course Trump has committed some crimes [against the Iranian nation] that Biden has not so far. We make decisions based on the developments which happen in the US," Khatibzadeh told reporters in Tehran on Monday.
He said Tehran precisely pursues developments in the US, but "this does not mean that we are interested in any of the candidates".