2020-November-30 14:25
Politics
2020-October-27  18:33
FM: Iran Not to Tolerate Presence of Terrorists at Northwestern Borders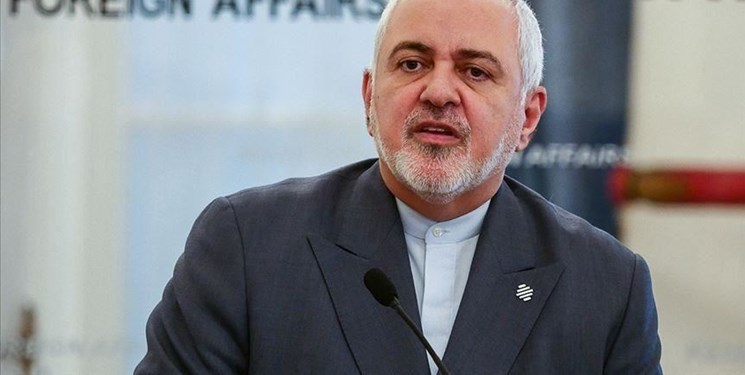 TEHRAN (FNA)- Iranian Foreign Minister Mohammad Javad Zarif underlined the country's active diplomacy to settle the Karabakh dispute between Azerbaijan and Armenia, warning that Tehran will not tolerate presence of terrorists near its Northwestern borders.
"The Islamic Republic has an active diplomacy on Karabakh issue and acts based on respect for Azerbaijan's territorial integrity, settlement of the dispute through peaceful means and the fact that the international borders cannot be changed," Zarif said on Tuesday.
He said that Iran is concerned about the presence of Takfiri terrorists and other terrorists in the region.
"We have clearly declared our positions to both sides and said that it (presence of terrorists in the region) is intolerable to the Islamic Republic," Zarif said.
Iranian Deputy Foreign Minister Abbas Araqchi is due to visit Baku, Yerevan, Moscow, and Ankara to confer with the relevant officials on Iran's initiative for ending the Karabakh conflict.
Iran's Foreign Ministry Spokesman Saeed Khatibzadeh said on Tuesday that Araqchi will act as Tehran's special representative to follow up Iran's initiative for solving the disputes between Azerbaijan and Armenia over the Karabakh region.
He is making a trip to the Northwestern provinces to visit the Iranian regions bordering the conflict zone.
Araqchi himself stressed that security is Iran's red line and it should not be harmed during the conflict between Armenia and the Republic of Azerbaijan.
He also said that Iran attaches great importance to the security of electricity facilities and they should not be harmed under any circumstances.
The conflict between Armenia and Azerbaijan over the highland region of Nagorno-Karabakh, a disputed territory that had been part of Azerbaijan before the Soviet Union break-up, but primarily populated by ethnic Armenians, broke out in February 1988 after the Nagorno-Karabakh Autonomous Region announced its withdrawal from the Azerbaijan Soviet Socialist Republic.
Islamic Revolution Ground Force Commander Brigadier General Mohammad Pakpour said last week that any threat that harms people's security and calm will receive Iran's countermeasure, but further warned that his country would not tolerate any change in the geopolitical borders in regions close to Iran.
"Any insecurity and threat that damages the security and psychological calm of our dear people will face our countermeasures," Brigadier General Pakpour said during his third visit on Saturday to the Northwestern borders of Iran with the neighboring Azerbaijan Republic and Armenia, and added, "Basically, people's security and national interests of our country are our redline."