2020-November-26 07:15
Politics
2020-October-28  17:33
Iranian Protesters Condemn Macron's Support for Insult to Muslim Prophet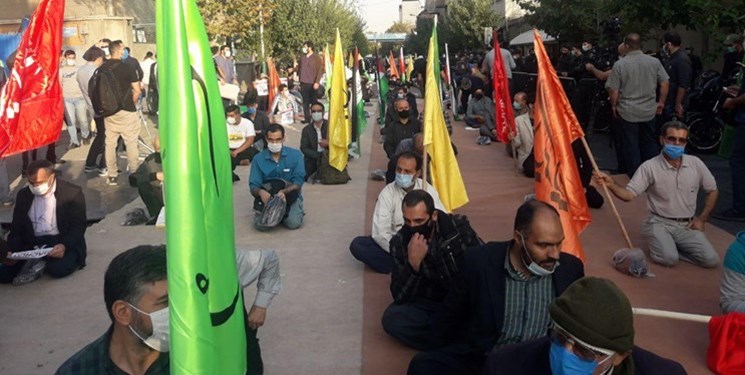 TEHRAN (FNA)- Groups of people, including university students, gathered in front of the French embassy in Tehran on Wednesday to protest at President Emanuel Macron's position in support of the blasphemous acts against the holy Prophet of Islam (PBUH).
The protestors, who wore surgical masks and met social distancing protocols due to the coronavirus epidemic, condemned the organized sacrilege of Islamic sanctities in France, chanting slogans against Macron and other French officials.
They also called on the Iranian government to expel the French ambassador, and stressed the need for boycotting the France-made goods.