2020-November-24 23:35
Politics
2020-October-29  16:35
Iranian President Stresses Reinvigoration of Ties with Turkey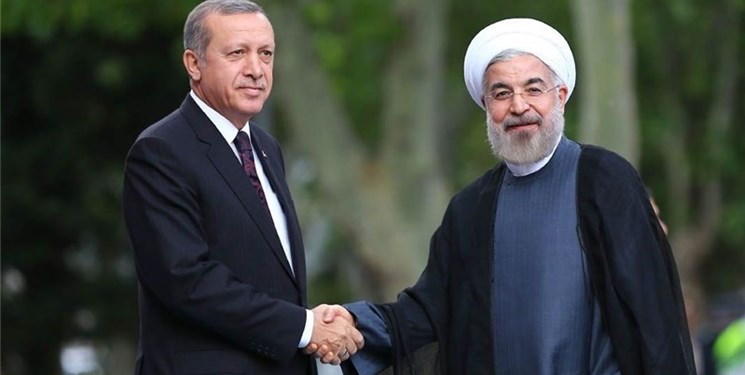 TEHRAN (FNA)- Iranian President Hassan Rouhani congratulated Turkey on its National Day, emphasizing the need for the further expansion of bilateral relations.
In his message on Thursday, Rouhani congratulated the National Day of Turkey and birthday of Prophet Mohammad (PBUH) to his Turkish counterpart Recep Tayyip Erdogan, stressing that in the current conditions, health and trade collaborations are of higher priority.
Noting that people of Iran and Turkey have a lot of historical and cultural links, he expressed the hope that the political, cultural, economic, and scientific relations between the two neighbors would expand more than before.
Rouhani also underlined safeguarding bilateral ties between the two big neighbors in the current situation caused by the outbreak of coronavirus.
He wished health and prosperity for the president and people of Turkey.
In relevant remarks earlier this month, Rouhani said Iran's cooperation with Turkey can help resolve various problems in the region, stressing that the regional issues can be dealt with only by the regional states.
Rouhani made the remarks in a phone contact with Erdogan.
He said it is the regional countries that should tackle regional issues, emphasizing that terrorist groups pose a great danger to the region.
Referring to Karabakh conflict and the importance of preserving security of Iranian border cities, Rouhani said, "Iran's stance is clear and war is not the solution while the issues should be resolved through negotiations."
"I believe that Iran and Turkey as two powerful regional countries and also Russia can help establish peace and stability in the region," he noted.
President Erdogan, for his part, emphasized on promotion of relations between two countries within the framework of the supreme cooperation council agreement.