2020-December-2 03:08
Politics
2020-October-30  16:22
Civil Defense Chief: US Anti-Iran Economic Pressures to Fail via De-Dollarization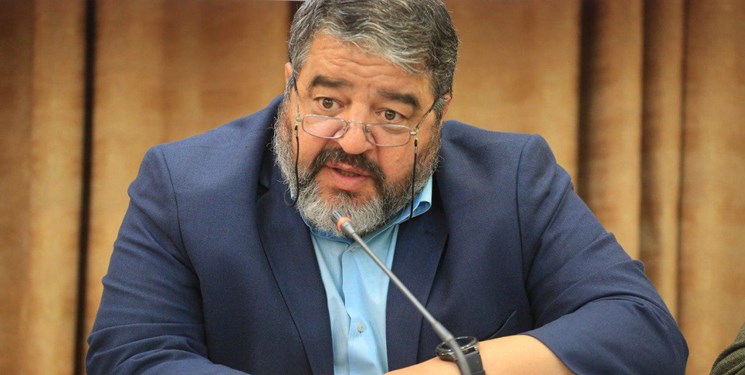 TEHRAN (FNA)- Head of Iran's Civil Defense Organization Brigadier General Gholamreza Jalali said the country can overcome the US economic pressures by distancing itself from the dollar system.
Brigadier Gholamreza Jalali said on Wednesday that Iran should take measures to decrease vulnerability to exclusion from the US-dominated dollar economy.
"The dollar is the biggest strong point of US and we should make our stance clear with regards to dollar," Jalai said.
He suggested using local currencies for bilateral transactions with other countries as an option for Iran even under normal circumstances.
Jalali reiterated that imposing economic sanctions and launching cyberattacks are the only US option to pressure Iran, adding that Washington is no longer capable of threatening Iran militarily as it will trigger a crushing response from Iran.
In relevant remarks on October 19, Brigadier General Gholamreza Jalali underlined that maintaining the resistance morale is the key to pass successfully through the US' economic terrorism and sanctions.
"The US' so-called maximum pressure is passing its last days, and we can overcome such hawkish pressure if we keep the resistance discourse and do not show weakness," General Jalali said, addressing a press conference on the occasion of the Civil Defense Week.
"Our country's defensive power has greatly increased, so we no longer face a military threat," he added.
General Jalali reiterated that while entering into the military layer is the Americans' red line when Iran targeted their Ain al-Assad Military Base in Iraq, the Americans did not respond as they saw the possibility of going into a war.
He underlined that the US' strategy now involves threats and pressure.
"Today, Americans are using the dollar, which is a component of power for them, as a tool to put pressure on countries, so we need to reduce the dependence of our economy on the dollar to do less harm in this war," General Jalali said.
He pointed to the enemies' efforts to put the utmost pressure on people to make them stand against the governments, and called on the Iranian government and people to keep up maximum resistance to beat the US' ill-wished plots.