2020-November-25 00:27
Politics
2020-October-31  15:18
FM Spokesman: Civilized People Never Boast of Theft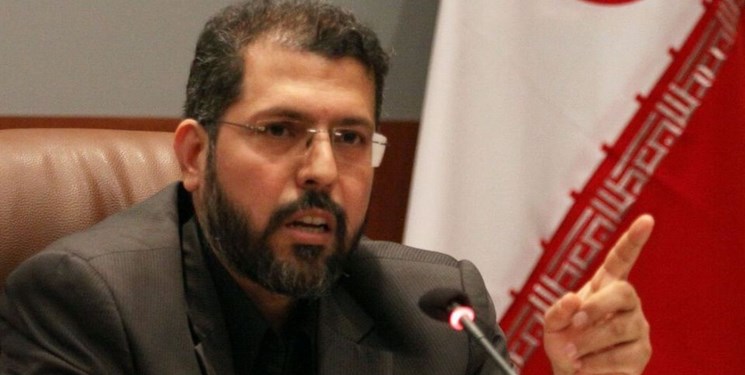 TEHRAN (FNA)- Iranian Foreign Ministry Spokesman Saeed Khatibzadeh rapped the American piracy against oil shipment, noting that it is an uncivilized behavior to boast over stealing others' properties, and reiterated that the shipment does not belong to Iran.
Khatibzadeh, on his Twitter account on Friday, blasted the Americans for piracy in the Caribbean and then openly bragging on the move, rejecting the US claim that the stolen oil belongs to Iran.  
The Pirates of the Caribbean openly boasting abt their booty.

Only, as we said before: it wasn't ours. But sb else's oil has certainly been stolen. No one civilized brags abt stealing.

To US rogue regime: your toolbox, unlike ours, is shrinking by the day. Ask @robertcobrien! pic.twitter.com/P6PGzqXkBU

— Saeed Khatibzadeh (@SKhatibzadeh) October 30, 2020
The Washington Post quoting US Justice Department's statement said that the value of the oil shipment was $40 million, claiming that the shipment belonged to Iran.
In relevant remarks in August,

Iranian envoy in Venezuela Hojjat Soltani
strongly rejected a Wall Street Journal report claiming that the US has seized four Iranian tankers, while another official in similar remarks said neither the ship nor the cargo belong to Iran.
"Another lie and psychological war from the Imperialist propaganda apparatus of the US," wrote Soltani on his Twitter account on Friday August 14, adding, "Neither are the tankers Iranian nor do their owner or flags have anything to do with Iran."
He noted that terrorist Trump cannot make up for his humiliation and defeat against the great Iranian nation through false propaganda.
WSJ had claimed in a report on the same day that the Trump administration has for the first time confiscated cargo in vessels allegedly loaded with Iran fuel in violation of sanctions.
It quoted US unnamed US officials as saying that the four ships, Luna, Pandi, Bering and Bella, were seized on the high seas in recent days and were en route to Houston, Texas.
The WSJ report also quoted an official saying the vessels had been taken over without the use of military force but didn't provide any details.
Early in June, five Iranian oil tankers carrying millions of barrels of gasoline and components entered the ports of the fuel-starved South American country and came back to Iran.
The ships, their cargoes and their insurance papers had all been issued by Iran.