World
2020-November-2  12:53
Campaign Adviser Predicts Trump Will Win + 290 Electoral Votes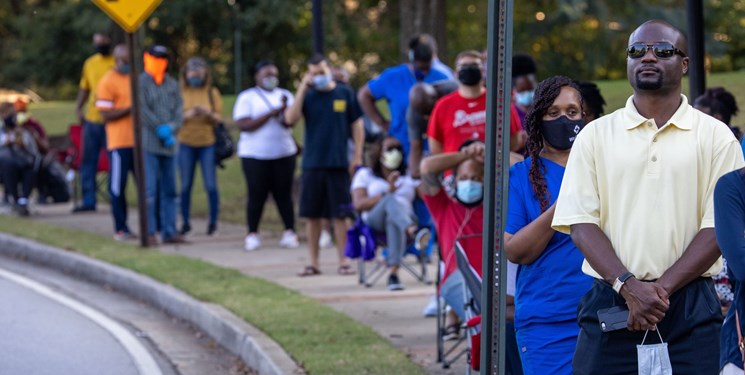 TEHRAN (FNA)- Senior campaign adviser Jason Miller predicted on Sunday that President Donald Trump will win more than 290 electoral votes in Tuesday's election.
Speaking to George Stephanopoulos on ABC's "This Week",  Miller said that Trump's pathway to victory would be secured as long as he wins most of the following states: Pennsylvania, Michigan, Wisconsin and Minnesota.
Miller claimed that "the entire electorate has shifted", noting that Democratic nominee Joe Biden is campaigning in traditional Democratic strongholds like Minnesota. 
"We believe that we'll be over 290 electoral votes on election night," Miller continued, adding, "So no matter what they try to do, what kind of hijinks or law suits or whatever kind of nonsense they try to pull off, we're still going to have enough electoral votes to get President Trump re-elected."
Miller went on to say that he feels confident that Trump would win Arizona, but stated if he does not, the president would still secure the election by winning states such as Nevada and Michigan, which would put him "over the top".
"So we have multiple pathways. We feel very good about where we're going," Miller stated.
"We learned this in 2016, Donald J. Trump is a closer. Nobody knows how to close out a presidential race like he does," he added.