2021-January-25 00:32
Politics
2020-November-4  13:51
President Rouhani: Iran Makes Economic Decisions Irrespective of US Elections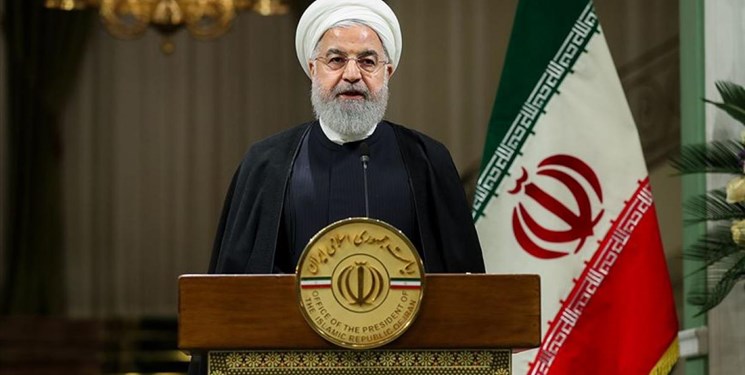 TEHRAN (FNA)- Iranian President Hassan Rouhani underlined that the results of the US presidential elections do not affect Iran's economic decisions, noting that Washington needs to replace the language of force with respect when dealing with Tehran.
"Our economic decisions have been adopted since several weeks ago with no care for the events in the US or who will be elected as domestic production and exports are our base," President Rouhani said, addressing a cabinet meeting in Tehran on Wednesday.
He reiterated that Iran does not care who or which party would win the US elections, since what matters "is the method to be applied by the next government. The US return to the law is important to us. The US should return to all international or multilateral deals".
President Rouhani also stressed the need for the US to respect the Iranian nation, and said, "If the US gives up sanctions and replaces them with respect, then our conditions will be different."
His remarks came after Supreme Leader of the Islamic Revolution Ayatollah Seyed Ali Khamenei underlined that Iran would continue its past policies irrespective of the results of the November 3 presidential elections in the US.
"No matter who wins the US elections, it won't affect our policy toward the US. Some people talk about what will happen if this or that one is elected. Yes, certain events may happen but they don't concern us. Our policy is calculated and clear," Ayatollah Khamenei said in a televised speech on the occasion of the birth anniversary of Prophet Mohammad (PBUH) and Imam Jafar Sadeq (AS) the sixth Imam of Shiites on Tuesday.
The outcome of the US presidential election is on a knife edge, with Donald Trump and his rival Joe Biden neck and neck in key swing states.
Biden, a Democrat, said he was "on track" to victory, while Trump, a Republican, claimed "a big win".
The president is projected to have held the must-win state of Florida - a major boost to his re-election bid.
With the nation on edge, the final result may not be known for days as postal votes are tallied.