2021-May-7 08:35
Politics
2020-November-7  14:04
Iranian FM Confers on Energy, Anti-Coronavirus Cooperation with Cuban Officials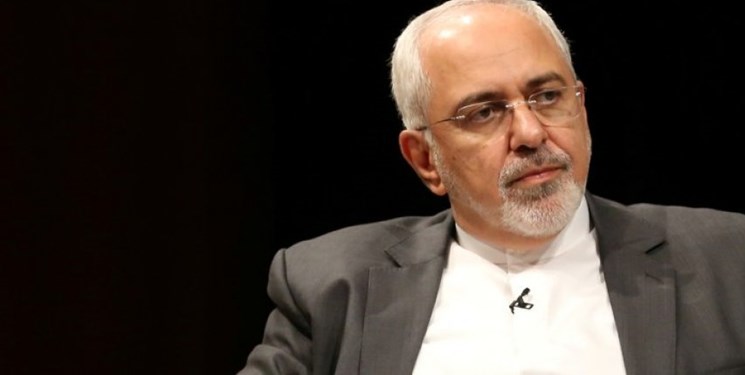 TEHRAN (FNA)- Iranian Foreign Minister Mohammad Javad Zarif in meetings with the highest-ranking Cuban officials discussed ways to increase cooperation between the two countries in the energy, economic and anti-coronavirus sectors.
Zarif held a virtual meeting with Cuban President Miguel Diaz-Canel on Friday.
During the meeting, Diaz-Canel underlined his country's opposition to the US sanctions against the Iranian nation, and described using peaceful nuclear technology as Iran's right.
Both sides stressed good political relations between the two countries, and discussed the existing potentials to expand ties and cooperation in the economic, energy and oil sectors.
They also declared Tehran and Havana's preparedness to cooperate in production of vaccine, specially for the coronavirus disease.
Zarif also held a meeting with Cuban Deputy Prime Minister Ricardo Cabrisas Ruiz during which the two sides hailed the good political relations and the two countries' cooperation and coordination at international bodies, and underscored the need for developing cooperation in economic, energy and trade fields.
They, meantime, agreed that the two countries will use each others' experiences in medical, nanotechnology, scientific, medicine and energy areas.
The Iranian foreign minister also had a meeting with his Cuban counterpart Bruno Rodriguez in Havana.
In the meeting, they discussed bilateral ties in different fields as well as Iran and Cuba's support for the Palestinian cause, cooperation in energy, nanotechnology, biotechnology and international cooperation and mutual cooperation in issues related to Latin America and the Middle-East.
Zarif also visited two medical and medicine studies centers in Havana and was informed of the latest scientific developments, including efforts to produce a vaccine for the coronavirus.
Zarif had traveled to Venezuela on Wednesday on the first leg of his three-nation Latin America tour for high-level talks with the Venezuelan, Cuban and Bolivian officials.
Iranian Foreign Ministry Spokesman Saeed Khatibzadeh said on Tuesday that Zarif will confer on economic and trade cooperation between Iran and the Latin American states during his upcoming trip to Cuba, Venezuela and Bolivia.
"The foreign minister will participate in the swearing ceremony of the new Bolivian president (Luis Arse) and will study the extensive cooperation in the economic and trade fields with the Cuban and Venezuelan officials," Khatibzadeh told FNA.
He described Cuba and Venezuela as Iran's political partners in Latin America, and said, "Venezuela is one of the main destinations of Iran's exports of technical and engineering services and the Iranian private sector has implemented different projects in the country."
Khatibzadeh also stressed good cooperation between Tehran and Caracas in energy field, saying that it can be expanded.
In a twitter message on Friday, Zarif described his visit to the Latin American country of Venezuela as constructive and voiced satisfaction in the outcome of his talks with senior Venezuelan officials.
"In #Venezuela meeting with President @NicolasMaduro, VP Rodriguez, FM Arreaza and other ministers on expansion of bilateral ties," Zarif wrote on his Twitter account.
"Lectured today at the Samuel Robinson Institute on US/ Western terror tactics in attempts to halt the course of history toward a post-Western world," he added.