World
2020-November-7  15:19
Nat'l Campaign in Sudan to Gather 1mln Signatures in Opposition to Normalization with Israel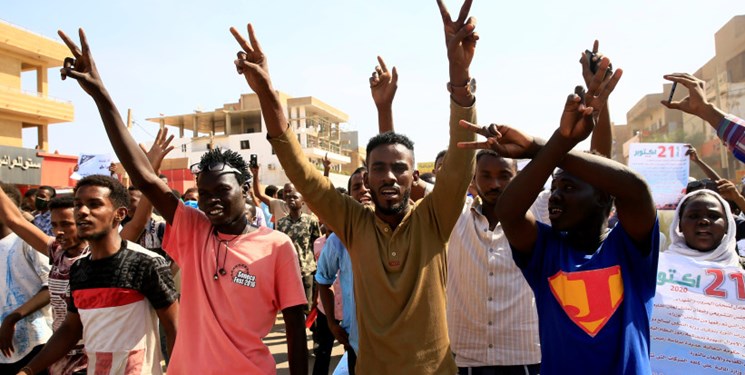 TEHRAN (FNA)- The committee for coordination of popular resistance against normalization of ties with Israel announced on Saturday launching a campaign to voice opposition to the policy.
"The campaign supports three historical Nos to Israel in Sudan (No to peace, no to negotiations and no to the recognition of the Zionist regime)," the committee said in a statement.
"It will gather 1mln signatures to oppose normalization of relations between Sudan and the Zionist regime," it added.
The committee also said that periodical statements will be issued and gatherings and seminars will be held in opposition to the normalization of relations with Israel.
Sudan became the fifth Arab country to sign a normalization agreement with Israel, following the announcement of a similar agreement between Tel Aviv, Abu Dhabi and Manama last month, signed in Washington under the auspices of US President Donald Trump. Jordan signed a peace agreement with Israel in 1994 and Egypt in 1979.
The streets of Khartoum, Sudan's capital, have hosted crowds of angry people protesting the deal and urging General Burhan to reverse track.
Some Sudanese political parties have also lined up to declare their outright rejection of the agreement.
The Sudanese political figure, Othman Al-Kabashi, announced late last month forming a wide national front against the normalization of ties with 'Israel', stressing that the people of Sudan may never abandon its principles despite all the bribes.
Al-Kabashi pointed out that some of the revolutionaries are heavily biased towards the West, adding that they have utilized the popular protests for their political purposes.
We wonder how some movements, which fought Omar Bashir's government under the slogan of rejecting oppression, are now involved in supporting the most racist states throughout the human history, Al-Kabashi said.