2020-November-26 09:39
Politics
2020-November-16  13:23
IRGC Navy Commander: Iran Ready to Help Iraqi Navy in Every Field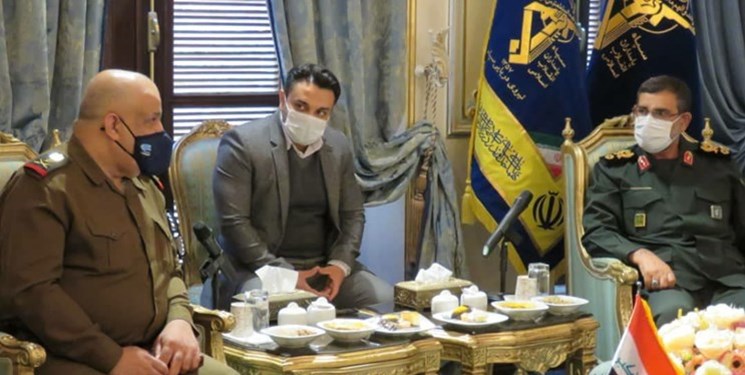 TEHRAN (FNA)- Islamic Revolution Guards Corps (IRGC) Navy Commander Rear Admiral Ali Reza Tangsiri stressed Iran's preparedness for any cooperation with the Iraqi Navy, noting that the two countries' fight against terrorists has had great achievements.
Tangsiri made the remarks in his meeting with the visiting Iraqi Navy Commander Major General Ahmed Jasim Maarij on Sunday.
Tangsiri described the Iraqi people and country a friend and brother of Iran, adding, "The cooperation of Armed Forces of the two countries in fighting Takfiri terrorism and hegemonic policies of trans-regional arrogant powers has yielded good results."
"To bolster the current security and defense capabilities, the Islamic Republic of Iran is ready for any kind of military cooperation with the Iraqi Navy, he underscored.
Major General Maarij, for his part, welcomed any kind of military cooperation between the two countries.
"Considering the trips I have made to European countries and visiting their military industries, I can say that Islamic Republic of Iran has nothing less in the military field as compared to those countries and is considered as one of the advanced countries in this respect," he stressed.
In relevant remarks, Iranian Defense Minister Brigadier General Amir Hatami in a meeting with his Iraqi counterpart General Juma Anad Saadoun in Tehran on Saturday underlined his country's preparedness to supply the Armed Forces in Iraq with needed weapons and military equipment.