2020-November-26 10:07
Politics
2020-November-17  14:40
Iranian, British FMs Discuss JCPOA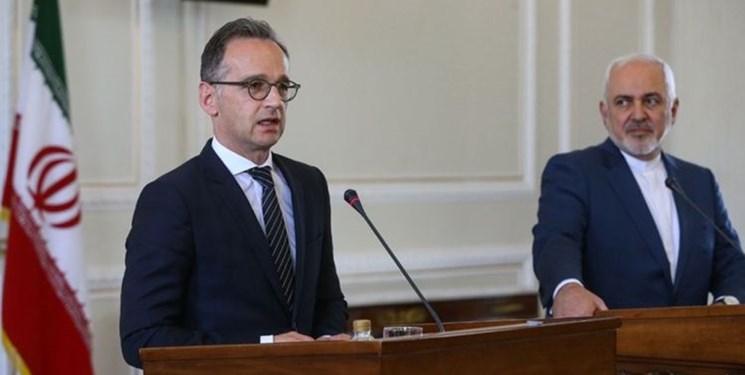 TEHRAN (FNA)- Iranian Foreign Minister Mohammad Javad Zarif and his British counterpart Dominic Raab reviewed the Joint Comprehensive Plan of Action (JCPOA), also known as the nuclear deal, during a phone a conversation.
Zarif and Raab exchanged views on a number of issues during the phone call, including the bilateral ties and the JCPOA.
Iran reiterated on Monday that it will not accept any change in the contents of the Joint Comprehensive Plan of Action (JCPOA) which has been approved by the UN, implying that any US demand for a renegotiation of the nuclear deal is rejected outright.
"The JCPOA has been signed between Iran and the Group 5+1 but the US ended its partnership and the nuclear deal is something which has been negotiated for years, has been finalized and concluded and sealed," Foreign Ministry Spokesman Saeed Khatibzadeh told reporters in a video conference on Monday.
He added that Iran has not received any message from any party for renegotiating the deal, but stressed that the agreement should be implemented with no change. "The JCPOA should be implemented within the framework of the JCPOA."
Khatibzadeh called on all parties to the nuclear deal, specially the Europeans, to implement their undertakings as soon as possible, noting that if the US wants to return to the agreement, it should fully implement the deal.
"This is the only path to keep the nuclear deal," he added.
US President-elect Joe Biden has recently said in a CNN article that he wants a renegotiation of the contents of the deal before he agrees to rejoin the agreement.
US President Donald Trump, a stern critic of the historic deal, unilaterally pulled Washington out of the JCPOA in May 2018, and unleashed the "toughest ever" sanctions against the Islamic Republic in defiance of global criticism in an attempt to strangle the Iranian oil trade, but to no avail since its "so-called maximum pressure policy" has failed to push Tehran to the negotiating table.
In response to the US' unilateral move, Tehran has so far rowed back on its nuclear commitments four times in compliance with Articles 26 and 36 of the JCPOA, but stressed that its retaliatory measures will be reversible as soon as Europe finds practical ways to shield the mutual trade from the US sanctions.
Tehran has particularly been disappointed with failure of the three European signatories to the JCPOA -- Britain, France and Germany -- to protect its business interests under the deal after the United States' withdrawal.
On January 5, Iran took a final step in reducing its commitments, and said it would no longer observe any operational limitations on its nuclear industry, whether concerning the capacity and level of uranium enrichment, the volume of stockpiled uranium or research and development.