2021-October-22 04:27
Economy
2020-November-18  15:21
Official: New Trans-Border Corridor Not to Affect Transit via Iran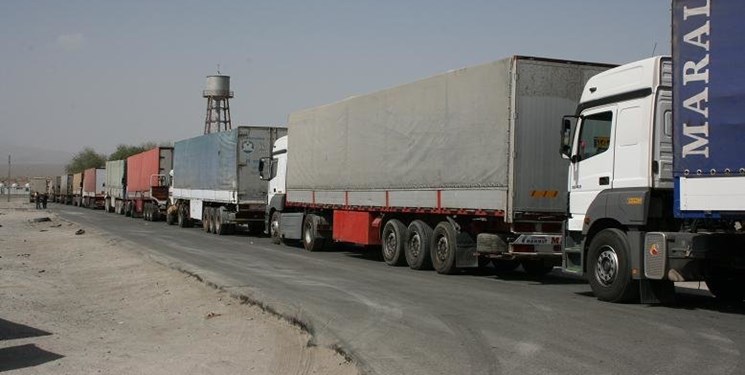 TEHRAN (FNA)- An official with the Iranian Ministry of Roads and Urban Development said that Iran transit through its Northern roads and railways will remain unaffected by a new corridor that will be opened in Armenia following the recent peace agreement between Yerevan and Baku.
Javad Hedayati said on Tuesday that Iran will remain a suitable route for trade between countries to its West, Northwest and Northeast despite the planned opening of a corridor in Armenia that will enable Azerbaijan to gain access to its landlocked exclave of Nakhchivan.
"This corridor will likely accommodate just local traffic between Azerbaijan[Republic] and Nakhchivan," he said, adding that Armenia could prevent Turkey's access to the corridor for transfer of freight or passengers through Nakhchivan to Azerbaijan and further to countries to the East of the Caspian Sea.
The official also said that Iran will remain the best option for transit of goods from Europe and Turkey to countries on either sides of the Caspian Sea.
"Fuel is cheap in Iran, there is no need to change transportation vehicle from road to sea for passing through the Caspian Sea and many other privileges have made owners of freight prefer the Iranian roads for transit of goods," he added.
In relevant remarks on Tuesday, Head of the Iranian Association of Geopolitics Yahya Rahim Safavi said Iran is a strategic link between Asia and Europe, stressing the country's irreplaceable and unique geopolitical position in the world.
Safavi, speaking in the Northern city of Anzali, underscored Iran's unmatched geopolitical position in the world that can connect China, Kazakhstan, Central Asia, and West Asia to the Mediterranean and Europe, adding, "Transportation of Iranian goods to Russia and Europe is another economic axis that can be considered in the context of Iran's relations with the International Conference of the Eurasian Economic Union (EAEU)."
"Today, the global power structure is slowly moving towards a new order." he said.
"The decline of American economic, political, and cultural power at the internal and global level is definite," the official noted.
"Today we are witnessing the emergence of new economic, political, cultural and security powers on a regional level in Oceania and Asia," he went on to say.