2020-November-26 10:06
Politics
2020-November-18  18:21
Official Blasts US Sanctions for Violating Iranian People's Rights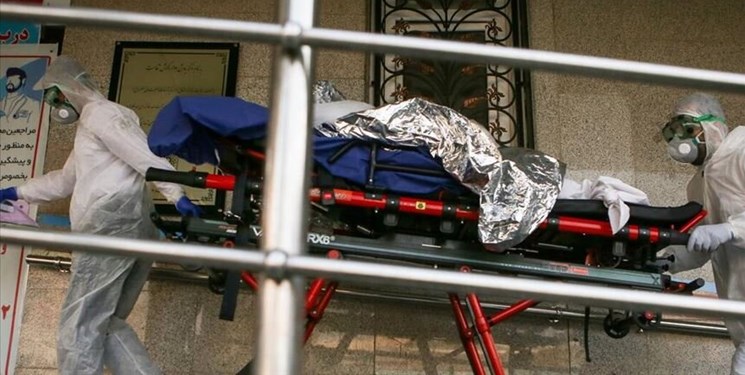 TEHRAN (FNA)- Head of Iran's General Inspection Organization (GIO) Hassan Darvishian slammed Washington for violating human rights of the Iranian nation, saying that the unilateral sanctions imposed by the US have prevented the Iranian people's access to their needed medical equipment, drugs and hygiene products.
"The imposition of extraterritorial unilateral sanctions has had unacceptable and unfortunate impacts on human rights. Even sanctions have prevented global charities from sending donations and medical and health donations to the population and vulnerable countries of embargoed countries," Darvishian said on Wednesday, addressing the Fourth meeting of the Eurasian Ombudsman Association and the International Conference on Human Rights.
He added that based on the remarks by the Special Rapporteur of the Human Rights Council, unilateral sanctions have had very unfortunate consequences and have targeted the most vulnerable sections of society and the most fundamental human rights, including the basic rights of living and health of children, the elderly and the sick.
Darvishian said at a time when the coronavirus had become an epidemic, the US government proudly imposed the toughest-ever sanctions on the Islamic Republic of Iran, which have been unprecedented in the history of international relations.
According to latest official records, coronavirus has so far claimed the lives of over 42,000 Iranians. However, medical reports indicate that the number of Iranian patients who are dying because of lack of particular foreign-made medications, whose imports have been obstructed by the unilateral sanctions of the US, hit a higher number.
Late in December, Head of the Iranian Society of Child Blood and Cancer Hassan Abolqassemi said that the US sanctions have almost made it impossible for cancer patients in Iran to access and supply their needed medicine.
"The US has targeted the Iranian patients and they have planned to pressure those who are consumers of these drugs. Therefore, the vitamins and ordinary drugs are easily accessed in the market, but the US is making its utmost efforts to prevent Iran from purchasing vital pharmaceutical products and those which are necessary for cancer patients," Abolqassemi told FNA.
The US sanctions and restrictions on export of drugs and medical equipment to Iran have shortened the breath of patients suffering from cancer, hemophilia, epilepsy and thalassemia.
Despite the American officials' claims of not imposing sanctions on imports of drugs to Iran, it's reported that medications are hard to obtain in the country due to banking embargos that hamper money transactions which causes some Western companies to refuse to sell the necessary drugs and medical equipment to Tehran.