2020-November-26 10:50
Politics
2020-November-20  15:34
Two Iranian, Afghan Provinces Keen to Develop Bilateral Relations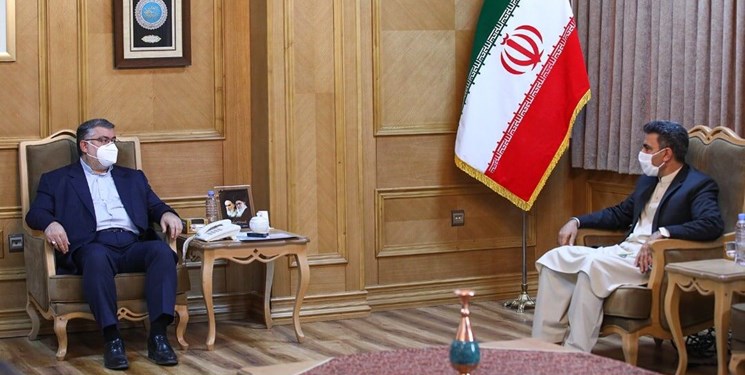 TEHRAN (FNA)- Governor-General of Iran's Khorassan Razavi province Mohammad Sadeq Motamedian in a meeting with the Chairman of the Herat Provincial Council Kamran Alizai underlined the need for the promotion of cooperation between the two provinces in different fields.
Motamedian pointed to the historical, cultural and religious commonalities between Iran and Afghanistan and stressed his country's intent for enhancement of the level of cooperation between Herat and Khorassan Razavi provinces.
"We are prepared for the activation of Dogharoon Iran-Afghanistan cross border gate round the clock," he said, noting, "It will benefit both countries in trade ties."
"Once the Khaf-Herat railway project is completed, the trade ties between both countries will increase, too," the official went on to say.
Kamran Alizai, for his part, referred to religious, cultural and language commonalities between Iran and Afghanistan and said that cooperation between the two friendly countries in all fields, especially border issues, should be expanded.
In relevant remarks on Tuesday, Iranian Deputy Transportation Minister Kheirollah Khademi said that the Khaf-Herat railway will become operational by December 20.