2020-December-3 22:38
Politics
2020-November-21  15:18
Tehran, Muscat to Strengthen Cultural Ties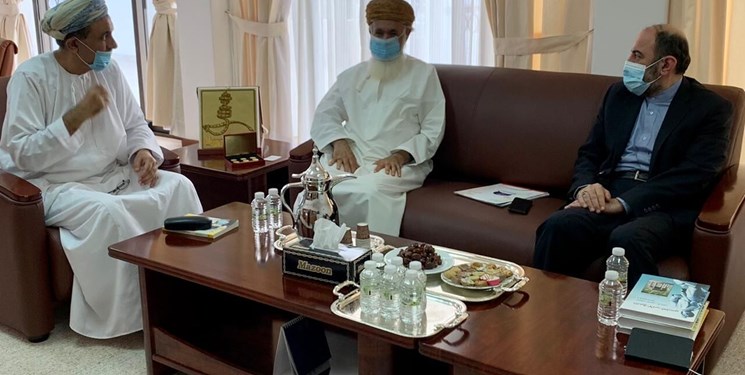 TEHRAN (FNA)- Iranian Embassy's Cultural Attaché Ali Mousavizadeh and Chairman of the Sultanate of Oman's Cultural Club Mahmoud al-Salimi on Friday discussed ways to promote cultural cooperation.
Mousavizadeh and al- Salimi reviewed ways to increase contacts between cultural and artistic activists of the two countries in a bid to develop cultural cooperation.
The two officials underlined the need to sponsor seminars, carry out education and research studies and translation and publication of the works of the two countries' renowned writers.
In relevant remarks last week, Iranian Ambassador to Oman Ali Najafi and Chairman of Consultative Assembly of Oman Khalid Al Maawali underlined the importance of interactions between parliamentary friendship groups and specialized commissions in the two countries' parliaments.
Najafi met and held a talk with Al Maawali on the occasion of the 50th anniversary of Oman's National Day.
He congratulated the Speaker of the Parliament on Oman National Day, calling for boosting parliamentary cooperation between the two states.
Both sides reviewed the latest developments concerning the friendship groups and stressed the need to further forge cooperation between the two countries' parliaments and the importance of consultations between lawmakers of the Iranian and Oman parliaments.