2021-May-9 18:38
426
2020-November-21  22:09
Time to Charge US, Allies With War Crimes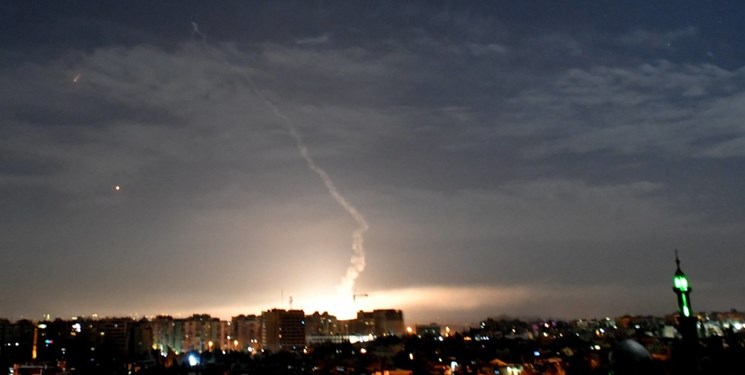 TEHRAN (FNA)- The US military has for the first time published the geographic coordinates for nearly all confirmed instances of civilian harm and deaths in Iraq and Syria, although true numbers are way beyond those confirmed by the Pentagon.
According to Airwars, a UK-based non-profit organisation that works to track and assess military actions in conflict zones, the new data has allowed for the accurate locating of just 341 incidents of civilian harm and roughly 1,400 civilian deaths from 2014 to 2019 that have been acknowledged by the US military.
Airwars estimates that the total number of civilians killed by US-led coalition forces during the war is somewhere in the range of 8,310 to 13,187. It's more than that. Millions of people have been affected by the twin wars and it's an underestimation to say that just about 10,000 or so were killed.
In addition, what about those who have died of hunger and disease? What about those who killed by America's "moderate" terrorists?
The breakthrough should provide insight into questions that have been looming for years. The data shows when and where a particular event took place, and simplifies the process of determining which individuals were affected by a specific attack. This new evidence should open the door for formal apologies and restitution payments from the United States and its allies.
Mind you, this is not just about civilians who lost their lives in Iraq and Syria. The US and its allies killed many civilians in Afghanistan, as well. And we haven't even started talking about the innocent people killed in Yemen. They also need transparency, formal apologies and restitution payments. They also want all US-led troops out of their countries.
With the release of more specific geographic data, more claims should be filed in Yemen and Afghanistan. And this should include America's allies.
For instance, even Australia has admitted that its special forces are responsible for unlawful killings of civilians in Afghanistan. It has just released a long-awaited report into war crimes committed in the South Asian nation. The inquiry came amid reports from whistle-blowers and in the local media of the killing of unarmed men and children that Australia initially tried to suppress.
According to General Angus Campbell, chief of the Defence Force, members of the Australian special forces killed prisoners, farmers or other civilians. He has offered his unreserved apologies to the people of Afghanistan for the wrongdoing.
These findings about the most serious breaches of military conduct and professional values should be enough to charge the US and its allies with war crimes and crimes committed against humanity in Afghanistan, Iraq, Syria and Yemen. They have all been involved in the unlawful killing of civilians and prisoners, and this is never acceptable at the International Criminal Court in The Hague.
What's horrifying is that many of those responsible are still serving in the US-led military alliance. As we speak, they could easily kill more civilians and no one would ever notice. This is important, because none of these crimes was committed during the heat of battle. The victims were all non-combatants, and to justify their killing, the US-led forces planted weapons on some of them, while junior soldiers were forced to shoot prisoners for a "first kill" as part of an initiation known as "blooding".
As things stand, it would be impossible to uncover all wrongdoing that have taken place during the US-led wars, but it's still possible to investigate those that these militaries have themselves admitted under investigation. A new mechanism should also be set up to receive and assess any future war crimes these forces may commit in Afghanistan, Iraq, and Syria. It's the only way to prevent similar future incidents and ensure justice for the victims.