2020-December-2 12:51
World
2020-November-22  14:16
UK COVID Death Toll Up 341 in 24 Hours, as Cases Rise by 19,875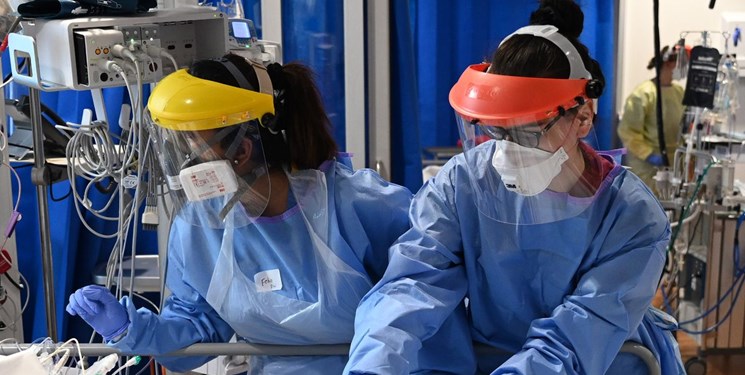 TEHRAN (FNA)- A further 341 deaths from COVID-19 have been reported in the UK, according the latest daily figures from the Department of Health and Social Care.
It brings the total number of deaths within 28 days of a positive coronavirus test to 54,626. However other official statistics show that 63,873 people have died with COVID-19 registered on the death certificate, The Independent reported.
Another 19,875 people have tested positive for coronavirus, bringing the nationwide total to 1,493,383 since the start of the pandemic.
The daily number new confirmed cases appears to have fallen slightly over the in the past week, after peaking at more than 33,000 on November 12.
According to the government's COVID data dashboard, the number of positive tests over the last seven days has fallen by 13.8 percent compared to the previous week. Deaths are also down slightly, at 2,861 over the last seven days compared to 2,878 the week before.
Health Secretary Matt Hancock has said there are "promising signs" the country is starting to experience a "flattening" of coronavirus cases, as he claimed the country-wide restrictions are working to bring infections under control.
The prime minister is currently considering what restrictions will replace the lockdown when it expires on December 2 and whether to configure the three-tiered system to make measures more severe ahead of the Christmas holidays.
Some reports have suggested that several families could be allowed to join a bubble and to mix between December 22 and 28.
However Greater Manchester Mayor Andy Burnham urged the Government not to let "everything loose" in the lead-up to Christmas.
He told BBC Breakfast, "What you need to do is keep a steady approach that will keep the numbers going in the way they are currently going in the North West and in Greater Manchester, and that will relieve the pressures on the NHS come January."
Shadow Chancellor Anneliese Dodds also called on the government not to "go back to the shambles we had before this lockdown".
Dodds told the Co-operative Party's local government conference, "It's extraordinary that the lockdown is due to lift in just 11 days, and we still haven't heard a peep from Government as to what comes next.
"We need clarity about what economic support package will go alongside different types of restrictions," Dodds said.