2021-January-26 21:26
World
2020-November-22  14:10
RNC Chair Urges Michigan Board to Pause Certification of Election Results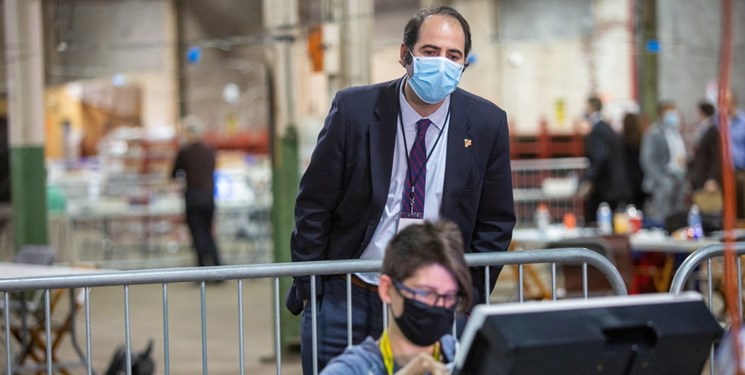 TEHRAN (FNA)- National and state Republicans mounted a last-ditch effort to keep Michigan's Board of State Canvassers from certifying results from the presidential election.
In a letter sent Saturday, Republican National Committee Chair Ronna McDaniel and Michigan Republican Chair Laura Cox urged the board to adjourn for 14 days to allow a full audit and investigation so "numerical anomalies and credible reports of procedural irregularities" can be addressed, POLITICO reported.
"To simply gloss over these irregularities now without a thorough audit would only foster feelings of distrust among Michigan's electorate," the letter read, echoing talking points from the Donald Trump campaign.
Republican US Senate candidate John James also has requested a delay for similar reasons. The letter was first reported by MLive.com.
The latest effort to halt Michigan's election certification process comes after Trump seemingly failed to persuade Republican members of Michigan's legislature to help swing the state in his favor. After meeting with Trump at the White House on Friday, Michigan Senate Majority Leader Mike Shirkey and House Speaker Lee Chatfield stated they were unaware of any new information that would change the outcome of the election in Michigan.
Democratic President-elect Joe Biden won Michigan by about 150,000 votes. The state is among a handful where the Trump campaign has filed legal challenges. It is scheduled to certify its results Monday.
Republican state canvasser Norm Shinkle told The Detroit News on Friday that he was considering throwing his support behind an audit or delay of the final certification after two Republican members of the Wayne County Board of Canvassers unsuccessfully attempted to rescind their certification of the county's results after learning an audit would not be conducted prior to state certification.
Shinkle said he couldn't make a decision before seeing the Michigan Bureau of Elections report on the certifications from 83 counties.
There are four members — two Democrats and two Republicans — on the Michigan State Board of Canvassers.
Michigan Secretary of State Jocelyn Benson noted earlier this week that her agency would perform a post-election audit of Wayne County and some other local jurisdictions. But she added the audit could not be done before state results were certified because election officials don't have legal access to the documents needed until then, according to The Detroit News.
A group of Michigan voters alleged in a lawsuit filed Friday in the D.C. federal court that challenges and pressure on election officials amounted to attempted mass voter suppression by the Trump campaign.