2020-November-27 08:48
World
2020-November-22  17:05
Anti-Lockdown Protesters Hold 'Silent March' in Berlin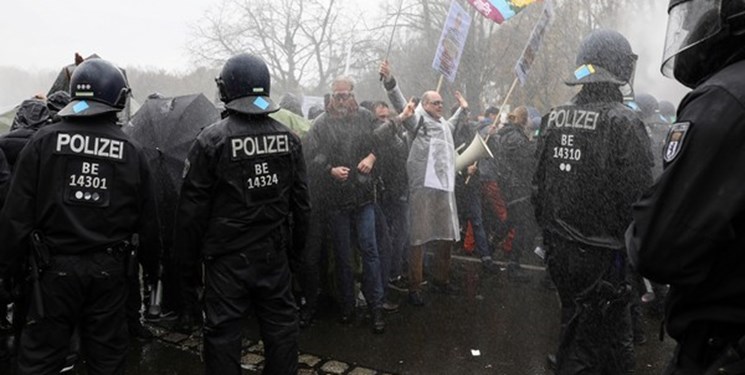 TEHRAN (FNA)- People gathered for a "silent march" against the coronavirus restrictions in German city of Berlin on Sunday.
It comes as Germany saw a record surge in cases and entered a month-long lockdown in early November, with bars and restaurants limited to takeaway service, and the closure of theatres, cinemas and public recreation centres such as swimming pools, gyms and saunas.
German Chancellor Angela Merkel stated that such measures were necessary to reduce the spread of infection and to prevent the healthcare system from being swamped. 
As of Sunday, the number of confirmed COVID-19 cases in Germany stood at 902,528, with 13,884 deaths, according to the World Health Organisation (WHO).