2021-January-23 20:14
Politics
2020-November-23  18:29
Speaker: Basis of Iran's Domestic Production Strengthened in Sanctions Era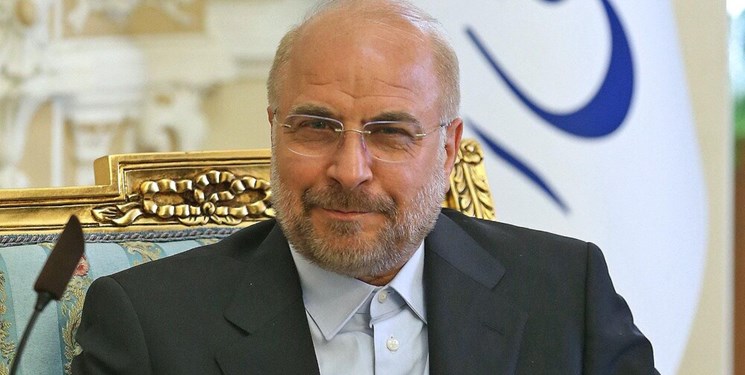 TEHRAN (FNA)- Iranian Parliament Speaker Mohammad Baqer Qalibaf said that despite difficulties created by the US unilateral sanctions, the basis of Iran's domestic production has strengthened.
"In recent years, despite the US cruel sanctions and unilateralist policy against our country, the basis of the Islamic Republic of Iran's domestic production has further strengthened and threats turned into opportunity whose results will be witnessed in the near future," Qalibaf said in a meeting with Turkish Ambassador to Tehran Derya Ors on Monday.
He also described the US sanctions against independent countries as a failed policy.
Elsewhere, Qalibaf underlined the need for Iran and Turkey to use the opportunities to reinvigorate economic relations, increase reciprocal visits by the two countries' officials and manage conditions created by the coronavirus outbreak.
Ors, for his part, expressed the hope that economic and trade relations between the two countries would further expand, stressing the need for removing possible obstacles to the development of ties in different fields.
US President Donald Trump, a stern critic of the historic deal, unilaterally pulled Washington out of the JCPOA in May 2018, and unleashed the "toughest ever" sanctions against the Islamic Republic in defiance of global criticism in an attempt to strangle the Iranian oil trade, but to no avail since its "so-called maximum pressure policy" has failed to push Tehran to the negotiating table.
In response to the US' unilateral move, Tehran has so far rowed back on its nuclear commitments four times in compliance with Articles 26 and 36 of the JCPOA, but stressed that its retaliatory measures will be reversible as soon as Europe finds practical ways to shield the mutual trade from the US sanctions.
Tehran has particularly been disappointed with failure of the three European signatories to the JCPOA -- Britain, France and Germany -- to protect its business interests under the deal after the United States' withdrawal.
On January 5, Iran took a final step in reducing its commitments, and said it would no longer observe any operational limitations on its nuclear industry, whether concerning the capacity and level of uranium enrichment, the volume of stockpiled uranium or research and development.
An official with the Health Ministry said on Monday that Iran will lodge complaint at the International Court of Justice (ICJ) against the United States due to Washington's illegal sanctions on the medical and health sector of the country.
Tehran is going to sue Washington over its medical sanctions against Iran, Taher Mouhebati said at a virtual press conference, adding that the cruel sanctions have seriously hampered the trend of treatment of patients in the country amid the deadly virus epidemic.
"Documents have been delivered to the vice-president for legal affairs, and the government will lodge the complaint with ICJ against the US over impeding Iran's access to life support system and medical supplies amid coronavirus pandemic," he said.
He added that the vice-president will take legal action with the global judicial body against the US.