2021-January-23 20:24
Politics
2020-November-24  15:51
Spokesman: Wall of Sanctions Destroyed by Iranian People's Resistance Not US Administration Change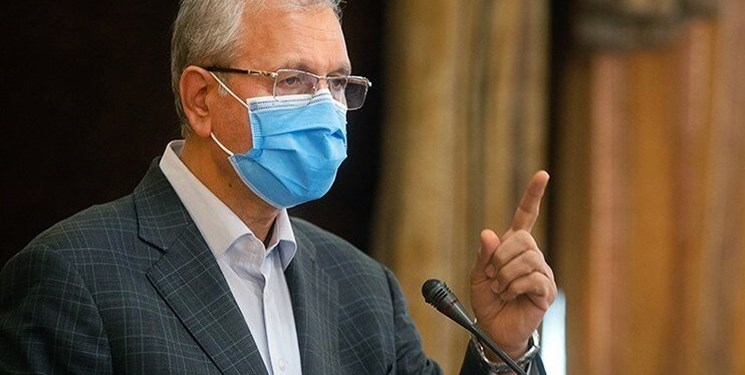 TEHRAN (FNA)- Iranian Government Spokesman Ali Rabiyee rejected the claims that Joe Biden's rise to power as the new US president has become a source of hope for Iran in the battle against sanctions, saying that the US policy of maximum pressure and unilateral sanctions have failed due to the Iranian people's resistance against Washington's bullying.
"The wall of sanctions have collapsed not because of the change of administrations in the US but due to the (Iranian) people's resistance against bullying and the weak, inhuman and bullying logic of sanctions for the international community," Rabiyee told reporters in a press conference in Tehran on Tuesday.
"We strongly believe that even if Trump won the US elections, the policy of sanctions would produce no result but failure for them," he added.
Rabiyee predicted that by removal of sanctions and maximum pressure and Trump's absence on the international scene, the foreign companies will show more interest in investment in Iran, and added, "Foreign firms have recently increased contacts to open offices and widen their presence in Iran."
Head of Iran's Customs Office Mehdi Mir Ashrafi announced on Tuesday that the country's volume of exports and imports hit a record high despite the harsh US sanctions.
Mir Ashrafi said that Iran's foreign trade in the first eight months of the current Iranian year (March 20, 2020-November 21, 2020) stood at $44.6bln, adding that the country traded 97.7mln tons of goods.
He stated that the overall weight of shipments imported to Iran in the 8-month period had exceeded 21.8 million tons worth of $23.1bln.
More than 75 million tons of goods worth $21.5bln have been exported, Mir Ashrafi added.
He noted that the main export destinations of Iran are Iraq with $5.3bln, China with nearly the same amount, UAE with $2.7bln and Turkey with $1.6bln and Afghanistan with $1.5bln worth in goods.
A report by Tehran Chamber of Commerce said on Sunday that Iran's exports to the European Union grew by 13% over nine months of 2020 compared to the previous year's corresponding period.
"Iran exported nearly €563 million of products to the EU in the nine-month period," the report said, adding that the country's imports from the bloc amounted to €2.78 billion indicating a 15% decline compared to the same period last year.  
According to the report the total trade between Iran and the European Union reached €3.34 billion in the said period which shows an 11% decrease compared to last year's figures.
Germany was the main destination of the Iranian products among the EU member states receiving some 36% of the Iranian exports to the bloc.