2021-January-26 16:15
Politics
2020-November-25  14:03
Spokesman Deplores Swedish FM's Interventionist Remarks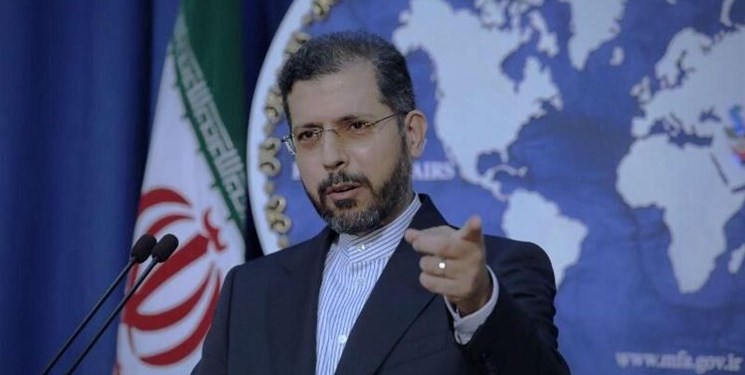 TEHRAN (FNA)- Iranian Foreign Ministry Spokesman Saeed Khatibzadeh blasted the recent tweet of the Swedish Foreign Minister Ann Linde on a prisoner in Iran, saying that her information is incomplete and wrong.
Khaitbzadeh censured Ann Linde for interfering in the internal affairs of his country, saying that the information of the Swedish officials about the jailed spy Ahmad Reza Jalali, including the Foreign Minister, are not complete and true.  
"As Foreign Minister Mohammad Javad Zarif explained to Ms. Linde during the phone talk, the judiciary of the Islamic Republic of Iran is independent and any interference in the issuance or execution of judicial rulings is rejected and unacceptable," he added.
Ann Linde said that she had expressed her "concern" over the condition of Ahmad Reza Jalali during her phone contact with her Iranian counterpart on Tuesday.
Ahmad Reza Jalali, has been in prison in Iran since 2016 on charges of spying for Israel.
He has been charged with exposure of information on 30 military, intelligence and nuclear researchers to Mossad, including those of martyrs Majid Shahriari and Masoud Ali Mohammadi, two of the outstanding professors of nuclear studies.
In 2017, Swedish media informed of granting Swedish nationality for Jalali. The move led to summoning the country's ambassador in Tehran to the Iranian foreign ministry to announce Iran's strong protest to Stockholm's interventionist measure to fabricate nationality for the convict, stressing that Jalali is an Iranian and should be tried according to the country's laws because of spying for Mossad and involvement in assassination of Iranian scientists.