2021-January-19 12:12
Society_Culture
2020-November-25  15:13
Iranian Company Produces Multi-Filter Disinfecting System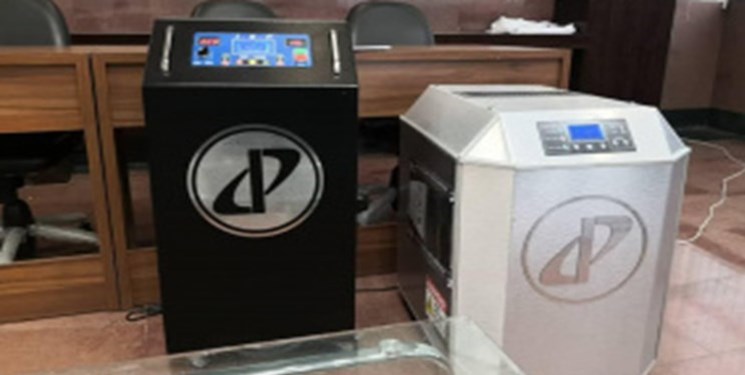 TEHRAN (FNA)- An Iranian company managed to produce a smart multi-filter disinfecting system to kill different viruses, including coronavirus, by using a combination of HEPA, activated carbon, high-temperature nickel filters as well as two UVC and plasma technologies.
"This device is able to trap microscopic particles using HEPA filters and after trapping these particles, disinfects the filters using UVC and plasma in a safe compartment," Tohid Elhamdoust, the CEO of the company, said on Wednesday.
"This device can also use a high temperature nickel filter to kill microorganisms that the HEPA filter is not able to control," he added.
Elhamdoust said that the most important features of the product are the ability to destroy viruses and bacteria in the air, smart regulation of plasma and UVC system activity, enjoying an electrical panel for easy control of the device, the ability to change the power of the device to the desired environment volume and the ability to measure the lifespan of filters and alert the user.
Iranian researchers have produced different disinfecting materials and systems to fight against COVID-19 since the coronavirus outbreak in the country.
Earlier this month, Researchers at Sharif University of Technology used nanotechnology to produce a self-sterilizer liquid which can keep surface clean from any virus and bacteria, including coronavirus, for at least 14 days.
"We have managed to produce a nano-based surface coating that inhibited the growth of bacteria on the surface; the product depended on visible light to become active. It both sterilizes itself and eliminates infections in the air in the presence of light. Over time, the product loses its dependence on light, and other capabilities have been added to it so that it could turn the surface into bacteria-fighting agents," Ashkan Seza, the inventor of the product, told FNA.
"This product has 2 features; first, it normally destroys the outer protein membrane of the virus. The second property of the product is photocatalysis and the virus is damaged in contact with the surface when exposed to visible light," he added.
Seza noted that only 4 to 5 countries in the world enjoy the know-how to produce a self-sterilizing liquid, and said he has received proposals from different foreign states, including the US, to export the product.