2021-January-26 15:44
World
2020-November-25  13:35
Hundreds Protest in Paris After Migrant Camp Dismantled by French Police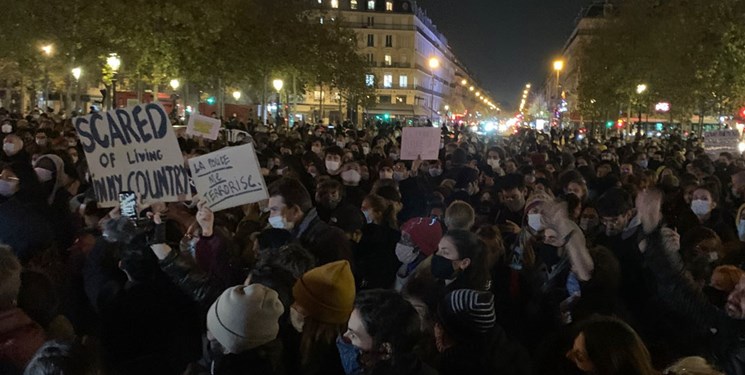 TEHRAN (FNA)- Rallies against France's migration policies took place as hundreds of people gathered in Place de la Republique in the French capital.
The protest was organised by undocumented migrants from the Paris region, including the Utopia56 and Solidarite-Migrants Wilson, RIA Novosti reported.
Demonstrators demanded immediate and decent accommodation for immigrants after police dismantled a camp in Paris's Northern suburb of Saint-Denis last week, evacuating some 2,500 refugees and homeless people. Protesters chanted, "Solidarity with undocumented [immigrants]!".
Protesters were also heard calling for Interior Minister Gerald Darmanin to resign.
Demonstrators attempted to initiate a spontaneous demonstration, but were quickly dispersed by police and pushed back to Place de la Republique.
On Monday, protesters set up tents in Central Paris since not all of them were given shelter following the evacuation of the Saint-Denis camp. Some of the tents were later taken away by the migrants themselves, while others were dismantled by police.