2021-April-12 02:03
426
2020-December-8  21:53
World Must Take a Clear Stance on Assassination of Iranian Scientist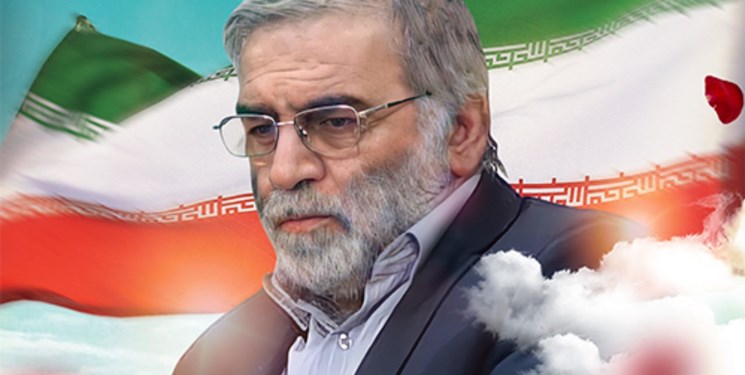 TEHRAN (FNA)- Mohsen Fakhrizadeh, a top Iranian nuclear scientist, was assassinated near Tehran in an ambush on Friday, November 27, the 6th terror attack on the country's nuclear scientists the last 10 years.
Fakhrizadeh's car was targeted by an explosion and machinegun fire in Damavand's Absard some 40 kilometers to the east of the Iranian capital.
In a message on Saturday, Iran's Leader Ayatollah Seyed Ali Khamenei urged all relevant authorities "to probe the crime and ensure the definite punishment of those who perpetrated and ordered it," and to pursue and continue Fakhrizadeh's scientific and technical efforts in all the sectors.
It is important to note that back in 2018, the Israeli sources had acknowledged that Mossad had tried to assassinate an Iranian nuclear scientist, but the operation failed. Several Iranian MPs have protested that Mossad had gained access to Fakhrizadeh's name via a UN list which referred to him as a senior scientist of Iran's Defense Ministry's Physics Research Center. It is also important to note that Benjamin Netanyahu mentioned Fakhrizadeh's name while addressing the UN General Assembly in 2018 and said they should remember his name.
While Tel Aviv has not officially acknowledged its role, Israeli officials have hinted that they were behind the killings of previous scientists in Iran. US officials have also preferred not to comment on the killing which came after reports earlier this month that said President Trump had reviewed options to strike an Iranian nuclear site.
At any rate, this doesn't change the fact that the scientist's family is suffering and they along with the entire nation want justice and they want justice to be served. This will happen one way or another, but the United Nations and the international civil society are duty-bound to help Tehran bring the perpetrators to account. That's the best possible way for the world community to prove that the covert war against Iran by the United States, Israel and Saudi Arabia has no international support and that it must come to an end.
Notwithstanding the Western policy, and as maintained by Ayatollah Khamenei, "Iran will never relinquish its peaceful nuclear program, as with its many ingenious applications the technology is a promising path to future security and prosperity." 
What this means is that amid assassinations and sanctions Tehran will continue the development in nuclear technology and its numerous applications, especially in industry, hydrology, mining, agriculture, food, medicine, science, environment, and space exploration. The technology answers most of the present and future needs, and it is an absolute need that no nation can escape from.
After 41 years, Iran is indeed a living example why the development in nuclear technology guarantees a much more stabilized and independent presence and position in international realm than counting on promises of technological 'aid' by the US and western governments that never came under the 2015 nuclear deal, also known as the Joint Comprehensive Plan of Action.
Obviously, the terror network of foreign intelligence agencies that in a covert war continues to target Iranian nuclear scientists, technicians, nuclear and military plants, and computer systems, will never stop its criminal campaign, either.
These intelligence agencies and murderous governments are the key suspects in the assassination of Fakhrizadeh. The incident has removed any doubts whatsoever about their terror network, designed to ratchet up pressure on Iran, blunt its nuclear program, slow down its technological progress, and distract its attention from reaching self-sufficiently in all scientific spheres through its own abilities and worth.
No wonder Commander of the Islamic Revolution Guards Corps (IRGC) Major General Hossein Salami also underlined that assassination of Fakhrizadeh may not undermine Iranians' resolve, and that revenge for the terror attack is already on the country's agenda.
In his words, "The enemies of the Iranian nation, especially the masterminds, perpetrators and supporters of this crime, should know that such crimes will not undermine the resolve of the Iranians to continue this glorious and power-generating path, and harsh revenge and punishment is on agenda for them."
It's a sign that those responsible for the attack might be more than just one foreign intelligence agency or militant group opposed to the government in Tehran. While Israel has maintained its policy of ambiguity, Mossad is very likely involved in this joint venture with foreign intelligence agencies. It was meant to strike fear among nuclear scientists and workers that they risk their lives by working in the civilian program.
Sadly, the international community remains soundless to this outrageous action, even though the covert campaign to murder the Iranian nuclear scientist goes against international law. The silence of governments in the West is questionable. It shows their calls on defending democracy and human rights, or global fight against state terrorism are unwarranted. This application of double standards does more harm than good against the threat of global terrorism.
Under international law and the Charter of United Nations, however, there should be no double standards in fighting terrorism. The international community is expected to take a clear stance and work with Iran to fight terrorism in all shapes and forms. It is high time for the UN member states, particularly the western countries, to condemn the Friday terrorism attack in Iran. It's the only way to prove that they also want to eliminate the roots of international terrorism and promote inter-civilization dialogue.